30-hour car journey for Endura's Oliphant en route to France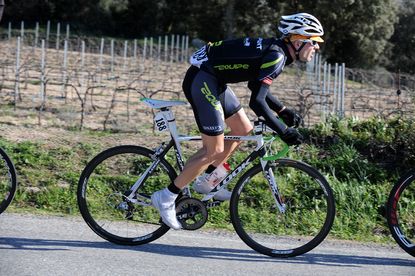 With Raleigh stuck at Manchester airport making valiant efforts to make their way to Mexico, Endura rider Evan Oliphant has a long drive to France ahead of him.
Endura is set to ride the Tour du Finistère and the Tro-Bro Léon in France over the weekend, but the volcanic dust clouds drifting over the UK put paid to Oliphant's travel plans.
"We're in the car on the way down," explained Oliphant's team-mate, Rob Partridge, who was in the team car about to reach their destination. "Evan has had his flight cancelled so they've got a long journey to make".
"30-hour journey to France now as there's no planes and more ash coming out of this thing," Oliphant wrote on his Twitter feed.
The latest news was that Oliphant had reached Rob Hayles' HQ and is now heading for Southampton for a ferry and the next leg of the journey.
Oliphant may be cursing his luck but spare a thought for Chris Truett and his troops still stuck at Manchester en route to Mexico.
Thank you for reading 20 articles this month* Join now for unlimited access
Enjoy your first month for just £1 / $1 / €1
*Read 5 free articles per month without a subscription
Join now for unlimited access
Try first month for just £1 / $1 / €1