Alejandro Valverde suspended for two years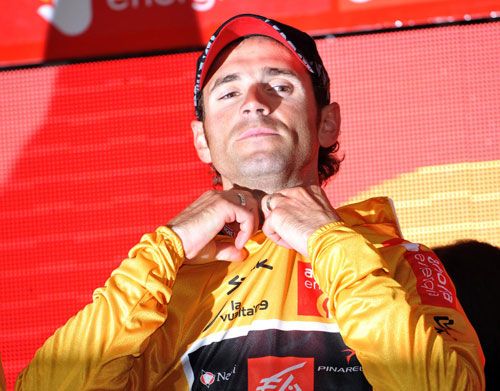 Spanish rider Alejandro Valverde has been given a two-year suspension by the Court of Arbitration for Sport (CAS) for the use of banned blood-booster EPO.


The ban finishes on December 31, 2011, and is effective immediately.
Because it has been backdated to January 1 of this year, Valverde is therefore disqualified from all the races he has participated in this year, and must repay all any prize money won.
However, without evidence that any of the results prior to the beginning of the 2010 season were gained through doping infractions, CAS has denied the appeal of UCI and WADA that previous results be voided.
It is almost four years since the Caisse d'Epargne rider was first linked to the Operation Puerto blood doping scandal, referred to in documents as the Valv.Piti and alleged to be the owner of "blood bag 18".
In May 2009, the Italian Olympic Comittee (CONI) banned Valverde from racing in Italy for two years, after the authorities seized blood bags and claimed to match samples taken from the 2008 Tour de France with his alleged bag from Operation Puerto.
VALVERDE TO BE STRIPPED OF RESULTS SINCE JANUARY 1, 2010
Alejandro Valverde will lose the results he earned this year. The major results he will lose are:
1st overall, Tour of the Mediterranean
Rinaldo Nocentini finished second overall
2nd overall, Paris-Nice
3rd and 4th overall were Luis Leon Sanchez and Roman Kreuziger
Two stage wins, Tour of the Basque Country
Valverde won stage one after Oscar Freire was relegated for irregular sprinting. Le Mevel was third. On the other stage Valverde won, Freire was second
3rd Liège-Bastogne-Liège
Philippe Gilbert was fourth
Stage win, Tour of Romandy
Igor Anton was runner-up




1st Overall, Tour of Romandy




Simon Spilak was runner-up

Related links
16 March 2010: Valverde faces worldwide ban after losing appeal against Italian suspension
19 June 2009: Valverde appeals against Italian ban
11 May 2009: Valverde banned from racing in Italy for two years