Armstrong soars in the Pyrenees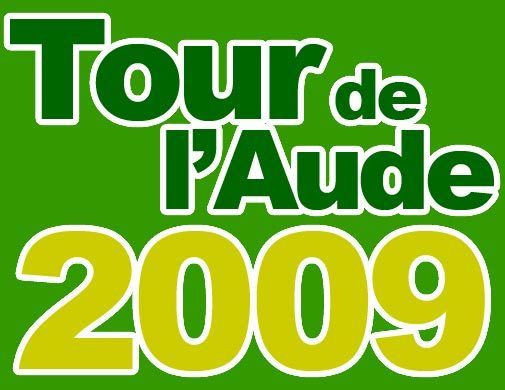 Cervelo strengthened their position at the Tour de l'Aude as American Kristin Armstrong took the mountainous fifth stage to Amelie les Bains.
Team-mates Regina Bruins and Claudia Hausler remain in the top two positions overall after Armstrong and former yellow jersey Amber Neben (Nurnberger) crossed the line clear of a chasing group of fifteen riders, containing favourites Nicole Cooke (Vision 1), Marianne Vos (DSB Bank) and Emma Johannsen (Red Sun). Cooke now moves to fifth overall.
"It split to pieces today," said GB team manager Simon Cope. Nikki Harris, senior rider on the squad at 22, finished well up in the pecking order. "On paper it looks like she was dropped from the front group, but she actually came up from the next group. She went downhill like a bullet," said Cope.
"The young girls all got through. They are starting to struggle a bit, but that's what it's all about: the daily grind. The objective was to get to the finish and it looks like we are going to do that."
Double stage winner Ina-Yoko Teutenberg (Columbia) kept herself in the picture with a spirited ride after the original eight-strong breakaway containing the German were caught on the final climb. Teutenberg clung on to limit her losses.
RESULTS
1. Kristin Armstrong (USA) Cervelo
2. Amber Neben (USA) Equipe Nurnberger same time
3. Grace Verbeke (Bel) Lotto Belisol at 12secs
4. Ina Teutenberg (Ger) Columbia-Highroad at 40secs
5. Marianne Vos (Ned) DSB Bank all same time
6. Emilia Fahlin (Swe) Columbia-Highroad
7. Chantal Blaak (Ned) Holland
8. Emma Johansson (Swe) Red Sun
9. Nicole Cooke (Gbr) Vision 1
10.Trine Schmidt (Den) Flexpoint
Others
20. Lizzie Armitstead (Gbr) Lotto Belisol at 3mins 4secs
26. Nikki Harris (Gbr) GB at 3mins 27secs
51. Catherine Hare-Williamson (Gbr) Fenixs at 5mins 19secs
65. Lucy Martin (Gbr) GB at 13mins 26secs
66. Helen Wyman (Gbr) Vision same time
67. 44 Katie Colclough (Gbr) GB same time
68. Leda Cox (Gbr) ESGL93-GSD Gestion same time
85. Emma Pooley (Gbr) Cervelo at 14mins 39 secs
97. Alex Greenfield (Gbr) GB at 23mins
Abandon
Emma Siversides (Gbr) Lotto Belisol
Overall
1. Regina Bruins (Ned) Cervelo
2. Claudia Hausler (Ger) Cervelo at 8secs
3. Marianne Vos (Ned) DSB at 20secs
4. Kristin Armstrong (USA) Cervelo at 1min 15secs
5. Nicole Cooke (Gbr) Vision 1 at 1min 19secs
POOLEY HOLDS ONTO CLIMBERS JERSEY
Emma Pooley leads the mountains classification by the slimmest of margins as the race moves into the Pyrenees and the climbs get longer and steeper. The terrain should suit the Cervelo rider down to the ground, but with team-mate Regina Bruins leading the overall, Pooley's designs on holding onto the blue jersey will have to take a back seat.
"We have got the yellow jersey now, so that is good," she said. "The mountains jersey is not our main target: I don't think anyone else cares about it except me! We will be more concerned about keeping the yellow, so if we have to sacrifice one to keep the other, we will."
The multi-national Cervelo squad took control of the race on Tuesday's fourth stage, placing Bruins and Claudia Hausler in the break with Nicole Cooke and Marianne Vos that cracked the Nurnberger team of leader Amber Neben.
Pooley spent 40km of stage two in a solo break, a move designed to soften up the opposition that served its purpose.
"We were trying to test the team in yellow and make them chase a bit, which they did," she said. "It was good for me, because I got the mountain points, and good for the team as they could take it easy. It proved to work because [Nurnberger] were knackered yesterday."
Swiss-based Pooley is enjoying life with Cervelo after a stressful year in the build up to taking silver in the time trial at the Beijing Olympics. Having team-mates of the calibre of Bruins, Hausler and American Kristin Armstrong makes for a good atmosphere.
"It's great. It is very professional and I like all of the team. We have got lots of strong riders, so no one really cares who ends up in yellow as long as one of our team does," said Pooley.
Whether the slender climber will still be in the mountains jersey for Sunday's final stage remains to be seen. "I have never got past day eight of a stage race so I don't know. It has not been easy so far, because I was in a long solo break on Monday. I'm not very good at taking it easy in the bunch anyway, so any day when a mountain comes early is good for me because the bunch is much smaller and easier to manage."
RELATED LINKS
Tour de l'Aude Preview
Tour de l'Aude prologue
Tour de l'Aude: stage one
Tour de l'Aude: stage two
Tour de l'Aude: stage three
Tour de l'Aude: stage four