Arnold Schwarzenegger stopped by police for riding through Munich train station
Terminator star Arnold Schwarzenegger is reprimanded for racing his bike through a Munich station, but still poses for a selfie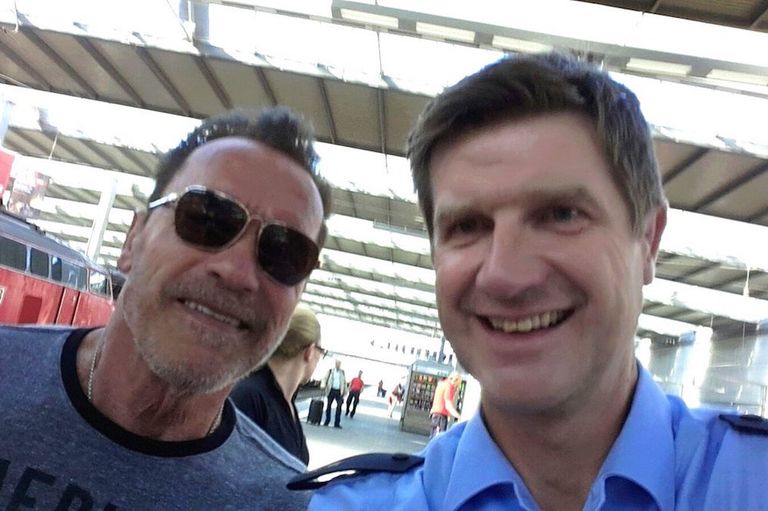 Hollywood actor Arnold Schwarzenegger was told off by police in Munich for riding his bike through the city's Oktoberfest station in a reportedly dangerous fashion.
Two riders were seen racing through the station, with one of them stopped by the police and reprimanded. He reportedly said he had to leave because he was Schwarzenegger's bodyguard.
The Terminator's bodyguard rode off after the Austrian actor down what turned out to be a dead-end platform. The police waited for the pair to return before advising Schwarzenegger of the risks he posed by riding through the station.
According to reports, the former Governor of California admitted his mistake and apologised for his bodyguard before posing for a selfie with the officer - not the strongest of fines.
Schwarzenegger is a keen cyclist, regularly taking to two wheels when he visits cities around the world and often finds himself on the wrong side of the law when doing so.
When visiting Melbourne in 2015 he was stopped by police for not wearing a helmet, and on a ride in Edinburgh earlier this year the 69-year-old caused concern by riding down the wrong side of the road into oncoming traffic.