Around 700 cyclists join Lance Armstrong in Michigan memorial ride (video)
Lance Armstrong rides with around 700 cyclists in Kalamazoo, Michigan, to finish the ride started by the Chain Gang on June 7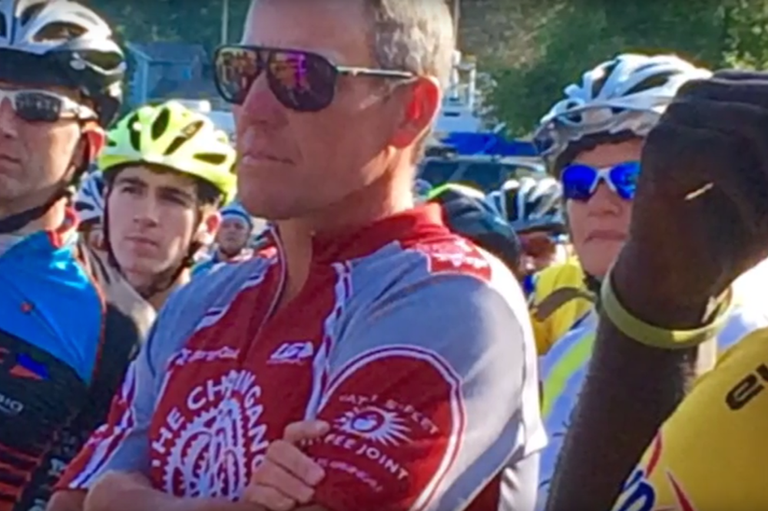 Hundreds of cyclists gathered in Kalamazoo, Michigan, on Tuesday night to complete the ride started by the Chain Gang which ended in tragedy the week before.
On June 7, five cyclists were killed and four hospitalised when they were hit by a pickup truck, the driver of which has been charged with murder.
Lance Armstrong travelled to Michigan on Tuesday to join around 700 riders and took to the microphone to talk to those gathered at the event.
"We've all had that moment where you get that brush (from a passing car), where it's just a little too close and it scares you," he said.
"We all know that [feeling], but none of us knew this."
He added: "Over the years there are tragedies and incidents but nothing to this level."
The driver of the vehicle, Charles Pickett Jr, has been charged with five counts of murder. Police report that the driver initially fled the scene but was arrested soon after.