BIG INTERVIEW: TOUR OF AMERICA CHIEF SPEAKS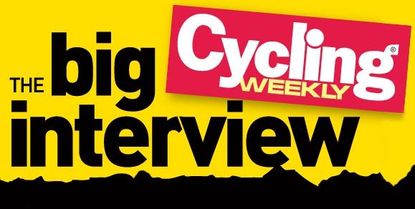 Frank Arokiasamy is the Malaysian-born, US-based business man with a big dream ? to organise the first coast-to-coast Tour of America.
He wants it to rival the Tour de France in terms of prestige and says the winner of the 2008 edition will pocket a million dollars.
But his proposed dates are only nine months away and, so far, there is no sponsor, no concrete plans in place other than a list of dates and desired stage towns.
Isn?t it all a little unlikely?
Cycling Weekly asked Mr Arokiasamy about his background, his dreams and what is really motivating him to stage the world?s biggest bike race in double-quick time.
Cycling Weekly: When you first unveiled ambitious plans for a month-long Tour of America at the Las Vegas trade show it was met with a certain amount of ridicule. Since then you?ve been back to the drawing board. But where did the idea for a Tour of America come from?
Frank Arokiasamy: I started thinking about this five years ago, in July 2002. I was watching the Tour de France, watching Lance [Armstrong] and all the American riders and teams doing well and it was frustrating for me in America not to be able to watch him in a credible race here. I am a business consultant and I am constantly asking myself when I go into a company two questions: Why? And why not?
The question in this case was ?why not?? Why not have an event like this in the US?
For the last five years I have been talking, listening, plotting. I have not yet come up with an answer as to why not. I have never come up with a satisfactory answer that says this is why not. I have been gathering information about how we could make this work and this summer we decided to implement it.
In the five years while you have been thinking America has developed a few successful stage races. The Tour of California, the Tour of Georgia and now the Tour of Missouri, have all grown quickly. But you obviously think there is scope for a stage race going from the east to west coasts?
One of the things we did when we did the research was we looked at the Tour of California and Tour of Georgia and that data showed that cycling is obviously something that the public can get behind. That?s the rationale behind doing something so big, and so ambitious. If we can do something coast to coast to capture the imagination of not just the cycling fans but also the general population and create something to ? I won?t say rival ? but to compare to the grand tours of Europe I think there is huge interest for it.
What is your background? Are you a cyclist yourself, have you raced? Have you been to Europe to watch cycling?
The answer to all those questions is no, no, no and no. I am not really a cyclist. I ride a bike every so often but that doesn?t make me a cyclist. Just as if I swing a stick it doesn?t make me a golfer. But I am a huge sports fan. I love sports, I love competition, I love fairness and people trying to achieve things. When I look at cycling, I see there is a gap, a disconnect, with the American public that I want to address. But I am more a business person than a cyclist.
And what?s your business background?
I am a corporate consultant. I have been working for people for the last four or five years. I also have a doctorate in economics. I have been helping companies grow for a long, starting with some of the dotcom companies in the Bay Area, where I lived during the dotcom era. For the past four months I have been working on this project solely.
When you came up with the first plan ? four weeks, 4,000 miles ? did it not occur that it may not meet the UCI regulations concerning stage races? Did you not check?
That?s the problem with someone like me ? not a cyclist ? putting together the plans. But once we?d listened to the experts we realised we needed to comply with the regulations that are out there, although our overall goal is to be outlandish and out there. We?ll do that with the prizes, for example. Part of the reason for that is it?ll become an easier sell to corporate America because that?s who?s going to get involved and finance it. We need them to say ?Wow, that?s something I want to be part of?. That?s the difference between us and some of the stage races we already have in the US.
It?s almost January 2008 and you plan to hold the first race in September but you don?t have a sponsor. The more cynical would suggest you are up against it. What?s the latest?
We are talking to a lot of companies at this point. I can?t mention names until I get contracts signed but we are getting close to a lot of contracts. I personally expected we?d be further ahead than we are but we have a fall back plan. On March 31 we will look at how much progress we have with the teams, with the cities, with the sponsors, with the corporate people, with logistics and the route and we?ll decide if it?s a feasible option. If not we?ll move it to 2009. But at this point we?re very confident we can get it done by 2008.
Have you spoken to the UCI? Are you aware you have missed the deadline to get a slot on the 2008 calendar?
We are trying to get them to give us an exception, but it?ll be up to them to decide.
One of the biggest concerns with your chosen dates are the clashes ? with the Tour of Spain and the World Championships.
There?s going to be a conflict with other races in 2008 but hopefully by 2009 we?ll have that all straightened out. People have tried this before but they?ve failed because they haven?t been ambitious enough to get this done. The thing is, this is going to be huge for cycling. We?re going to open a lot of doors with corporate America and the public. We want to make this a huge international event to bring cycling into the psyche of American sports fans.
Do you not think Lance Armstrong did that?
I think Lance did that more than anyone else in the US but unfortunately that did not carry on and no one has really capitalised on that.
If I had done this three years ago when Lance was racing I think it would have been a lot easier. But I wasn?t ready then. Now we are. Lance is still an extremely popular character and we think that people will still identify with him.
Your proposed dates also clash with the new Tour of Missouri, which was very successful last year. In terms of goodwill and PR, it?s not a great move is it?
Not at all. I don?t think it?s a good move but in the big picture we don?t have a choice. You can?t put a race as big as this on the whole sporting calendar and not step on some toes. I regret that deeply. I?d like to talk to the people at the Tour of Missouri so that everyone can exist and compliment each other and co-exist. When you want to do something big you have no choice but to step on some toes. Tell me when there is a spot on the calendar when it doesn?t clash. If someone can do that, please tell me.
Do you really think the race will happen? Is 2008 realistic?
It will happen. Plans are moving very quickly. We have 25 staff on board, some full time, some part time. We are constantly looking for good people to add to the team. Logistically we have a lot of work to do but there are great relations with the cities already and some very promising reactions from corporate America. In the end, though, it?ll be the public who make this a great success.
RELATED LINK
Tour of America: It?s still pie in the sky
EXTERNAL LINK
Thank you for reading 20 articles this month* Join now for unlimited access
Enjoy your first month for just £1 / $1 / €1
*Read 5 free articles per month without a subscription
Join now for unlimited access
Try first month for just £1 / $1 / €1