Blackpool Police crack down on pavement cyclists
Cyclists caught riding on pavements in Blackpool risk £100 fine and are offered a free place on a council-run safety course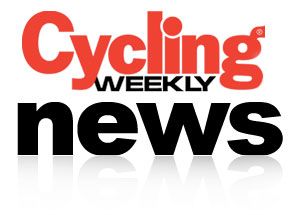 Police in Blackpool are clamping down on cyclists who ride on the pavement in an attempt to avoid potential collisions with pedestrians.
According to a report in the Blackpool Gazette, officers stopped 25 people on Whitegate Drive on the first day of the operation, all of whom were warned they face a £100 fine if caught again.
Community beat manager PC Steve Jones told the Gazette: "Elderly people on Whitegate Drive have real concerns with people pedaling down there as fast as they can – it's an accident waiting to happen.
"Rather than coming down on them like a ton of bricks, I genuinely think education is the best way forward.
"We could go straight for enforcement but I think a lot of people don't understand the issues around what we are doing."
All of the 25 riders stopped were offered a place on a free council-run cycling course, aimed at improving their confidence of cycling on the road.
Riding on the pavement is illegal and Councillor John Jones believes that the educational approach is the correct one to take to ensure that accidents do not occur.
"One of the most effective ways we can try and help the problem is by helping cyclists to develop the confidence to ride on the roads," he said.
"We're pleased to be working with the police to promote this – it's a practical, pragmatic approach to the problem."
Source: Blackpool Gazette
Fabian Cancellara also claims he had planned to make a similar attack to Michal Kwiatkowski in the World Championships if
Cofidis sprinter Nacer Bouhanni already has his post-cycling plans in order, when he'll swap the road for the ring