Bono injures arm in New York City cycling accident
U2 are forced to cancel residency on 'The Tonight Show' after singer Bono injures his arm in a 'spill' in Central Park.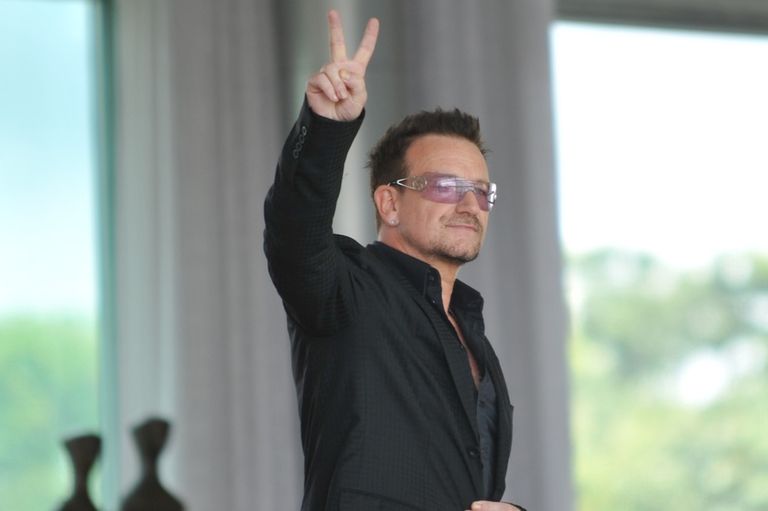 (Image credit: MARCELLO_CASALJR)
U2 front man Bono has injured his arm in a cycling accident in New York City, forcing the band to cancel their week-long residency on a TV chat show.
The 54-year-old, real name Paul Hewson, was taking advantage of a beautiful day in the city by cycling through Central Park before suffering a 'spill' that requires him to undergo surgery on his left arm.
A statement on the band's website said: "It looks like we will have to do our Tonight Show residency another time - we're one man down. Bono has injured his arm in a cycling spill in Central Park and requires some surgery to repair it. We're sure he'll make a full recovery soon, so we'll be back!"
The Dubliner, who was in London on Saturday to record his part in the new Band Aid single, nearly came a cropper in mysterious ways on Wednesday when a hatch on his $78m Learjet fell off as it approached a Berlin airport.
Figures released by the New York Police Department earlier this year show that the number cycling accidents in Central Park has risen in the past year – most of which involve cyclists hitting pedestrians.
Cyclists who cause injury or damage while using their mobile phone face a $50 fine, while others will be required
Midlothian council has invested in technologies that work to reduce collisions between HGVs and cyclists