Bos incident puts Impey in hospital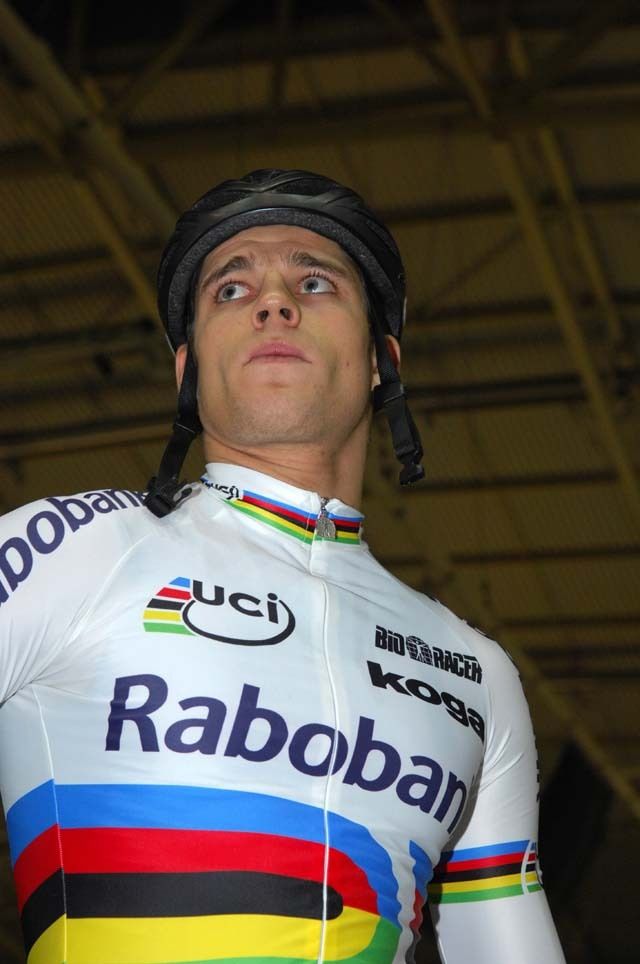 Internet forums are alight with what happened at the end of the final stage of the Presidential Cycling Tour in Turkey: Theo Bos appears to pull the jersey of race leader Daryl Impey, causing him to crash into the barriers.
The incident happened in the final few hundred metres to the line during Sunday's final stage of the Turkish stage race. From aerial TV coverage, you can just see Impey (Barloworld) - in the yellow leader's jersey - ahead of Bos (Rabobank) as the riders start to wind up the final bunch sprint.
Former track sprinter Bos (pictured) then appears to grab the back of Impey's jersey like a Sunday league footballer, dragging him to the left and into the metal barriers. Impey hit the ground hard, and a later hospital examination found that he had fractured a vertebrae, to add to the facial cuts and chipped teeth.
According to a statement on the Rabobank cycling website Bos denies any wrong-doing and claims that he would have been 'crazy' to pull such a 'kamikaze' move.
In a statement issued by Barloworld, directeur sportif Alberto Volpi says "We're really sorry for Daryl. He deserved to climb on the winner's podium and celebrate with us. The important thing is that he managed to finish the race and win.
"We were hoping for a different kind of victory celebration and Daryl's crash has left us stunned."
You can watch footage of the incident on YouTube.
Lance Armstrong was quick to highlight the crash on his Twitter feed, saying "Bos doesn't even get disqualified. Pitiful. He deserves a long suspension."
Australian sprinter Robbie McEwen - himself no stranger to argy bargy in the final few hundred metres of a race - also Twittered about the incident, saying "Well there goes Theo Bos' 'Best + Fairest Award Nomination'". He later added: "You have to watch the Bos thing 30 times in slo mo. I don't think he did it on purpose."
Despite the crash, South African Impey went on to win the Tour of Turkey overall, but missed out on a podium appearance due to his injuries.
Did Bos pull Impey to the ground? Or does the camera angle exaggerate the amount of contact? Have your say on the incident on the CW forum>>
RELATED LINKS
Track sprinter Theo Bos switches to road racing