Brailsford wins coveted Bidlake award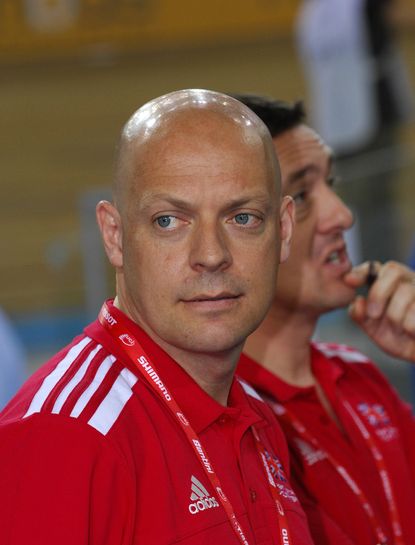 British Cycling?s performance director Dave Brailsford has added another award to the collection, winning the prestigious Bidlake Memorial Plaque for 2008.
The plaque was awarded in recognition of his contribution to the outstanding success of the British cycling team at the World Championships and the Olympic Games.
The FT Bidlake Memorial Trust is an independent body which meets on an annual basis to decide on the latest recipient of the Plaque, which was first awarded in 1934. They award the prize for the most outstanding performance or contribution to the betterment of cycling in all spheres.
Previous winners of the award include former British Cycling director Peter King (2007), Chris Boardman (1992) and Beryl Burton (1959, 1960, 1967).
Commenting on the awards, Brailsford said: "I am delighted to accept the FT Bidlake Memorial Plaque. 2008 has been a truly amazing year for me and a fantastic year for cycling, one British Cycling will always remember."
Brailsford has already won the BBC's 'coach of the year' award and been given a CBE in the Queen's New Year Honours List.
RELATED LINKS
GB cyclists and Brailsford win BBC awards
Hoy awarded knighthood, GB cyclists honoured
Cavendish and Team GB win Observer awards
Thank you for reading 20 articles this month* Join now for unlimited access
Enjoy your first month for just £1 / $1 / €1
*Read 5 free articles per month without a subscription
Join now for unlimited access
Try first month for just £1 / $1 / €1