Brian Cookson: A year as UCI president
After spending 12 months in office as the president of the Union Cycliste Internationale, Brian Cookson spoke to Cycle Sport magazine. Photos by Chris Auld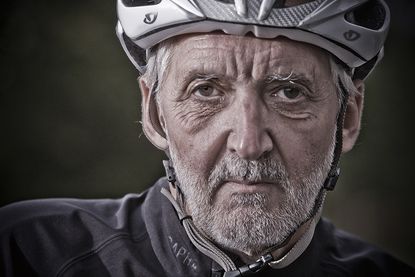 (Image credit: Chris Auld)
Brian Cookson has been head of the cycle sport's governing body, the Union Cycliste Internationale (UCI), for 13 months now. Long enough to become established, long enough to make changes, and long enough to start assessing his impact on cycling's governing body.
On June 4, 2013 Cookson announced he would run for president of the UCI against the incumbent, Pat McQuaid. Previously, Cookson served as president of British Cycling from 1997 until 2013, a time of enormous change and sporting success. He was elected onto the UCI Management Committee in 2009, and became president of the UCI Cyclo-Cross Commission in 2009 and president of the Road Commission in 2011. What made him run for president of the UCI?
"It was because the trust had gone. The Lance Armstrong revelations were bad enough, but there was a widespread suspicion that the UCI might have been in some way complicit in what happened. It all came to a head for me during the 2013 World Cyclo-Cross Championships in Louisville, when Pat McQuaid was booed during a medal ceremony.
"I thought, somebody's got to do something to try and change this, to change how the UCI is seen by fans. I love cycling, I'm passionate about it. It was terrible to see the governing body perceived like that. Changes had to be made, so I put my name forward."
Cookson was elected, and there were things he did straightaway to help restore faith in the UCI, and to restore the UCI's faith in itself. "I phoned the head of WADA [World Anti-Doping Agency] on my first day. I wanted to assure them that we were both on the same side, and I started rebuilding bridges with other bodies involved in cycling as well.
"The default position between the UCI and any other organisation was a battle. It was a fight, a scrap. Whether it was WADA or [Tour de France organiser] ASO — the very people the UCI should have been working with — it was in a dispute with them half the time. We had to put all that to bed, and a change of leader helped do that.
"I hope I have a different approach to my predecessor. I don't say Pat [McQuaid] did everything wrong, far from it. He did a lot of good work in the sport. But we have rebuilt a good relationship with WADA now, and we're getting a good strong relationship with ASO, as well as working hard on a range of reforms."
Cookson already seems to have drawn to an end the public and very damaging war of words with WADA, the US Anti-Doping Agency (USADA) and the French Anti-Doping Agency (AFLD). His next step will be to introduce a measure that should distance the UCI from doping cases entirely.
"We are reviewing all our anti-doping procedures, and making the cycling anti-doping foundation completely independent of the UCI. The next thing we're doing is setting up an independent tribunal for doping cases so that they don't have to be referred to national federations, so they [the national federations] don't get themselves into conflict of interest situations.
"The situation now, with the checks and balances we've put in, like the anti-doping foundation, means that neither I nor anyone in the UCI gets involved with who gets tested, what teams get tested, and what races are tested. The only time I know we have a positive test is when it's about to go to the hearing."
Cookson believes that transgression doesn't necessarily mean a person is out. He is practical enough to know that there are people working in cycling who may have doped, but they have skills and they can still contribute to a clean sport. People who maybe wish they could have competed clean.
"In any system of justice you have to have a road to redemption of some sort. We can't reinvent history, but we have to avoid the sport going down that road again. In any walk of life you will get people who try to cheat the system, be they a banker or an accountant or in a sport. What we have to do as an organisation is reduce cheating to a minimum, and deal with it effectively and equitably."
Brian Cookson's full interview with Chris Sidwells is in the December 2014 issue of Cycle Sport magazine, available now.
UCI president and former member of the team's operating board says homegrown riders are not being developed by the squad.
"You have to develop cycling in countries in a way that's appropriate to them" says Brian Cookson
Thank you for reading 10 articles this month* Join now for unlimited access
Enjoy your first month for just £1 / $1 / €1
*Read 5 free articles per month without a subscription
Join now for unlimited access
Try first month for just £1 / $1 / €1
Freelance Journalist & Author
Chris has written thousands of articles for magazines, newspapers and websites throughout the world. He's written 25 books about all aspects of cycling in multiple editions and translations into at least 25
different languages. He's currently building his own publishing business with Cycling Legends Books, Cycling Legends Events, cyclinglegends.co.uk, and the Cycling Legends Podcast