British Cycling appoints new head of medical services in continued medical overhaul
British Cycling appoints Nigel Jones to head up the medical services across the Olympic and Paralympic programmes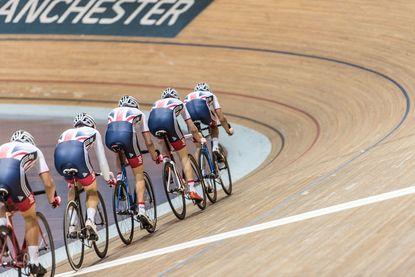 (Image credit: Russ Ellis)
British Cycling has announced the appointment of Dr Nigel Jones as head of medical services for its athletes.
BC made the appointment in line with several recommendations made after an independent review looked into the governing body's lack of record keeping, including that mystery package.
The hunt to fill the position began earlier in the year as BC looked at tackling some of the medical issues that the independent review had shed light on, particularly regarding rider health.
Reporting to performance director, Stephen Park, said Dr Nigel Jones will make an "invaluable addition" to BC.
"I am delighted we have been able to appoint someone of Dr Nigel Jones' calibre as the head of medical services and I believe he will be an invaluable addition to the medical services team, which he will take responsibility for leading," Park said.

"Nigel has extensive experience in working with elite sports teams and we were impressed by the modern approach he takes to sports medicine.
"Athlete well-being is at the heart of the Great Britain Cycling Team, and Nigel has proven he has the clinical, managerial and leadership skills necessary to continue moving this forward."
Having worked with the likes of the Rugby Football Union and Liverpool FC, Dr Jones is said to have a wealth of experience dealing with athletes and their performances.
"My personal aim is to make a significant contribution to the care of the riders," the appointee said.
"I'm looking forward to working alongside the current members of the medical services team and supporting the wider performance team."

His first job will be to repair and build new relationships with the current riding team as Team GB continues its preparation for Tokyo 2020.
The governing body will continue to implement a wide range of reforms to help remove the factory-line stigma that has seen some riders complain about bullying and sexism in the past.
Thank you for reading 20 articles this month* Join now for unlimited access
Enjoy your first month for just £1 / $1 / €1
*Read 5 free articles per month without a subscription
Join now for unlimited access
Try first month for just £1 / $1 / €1