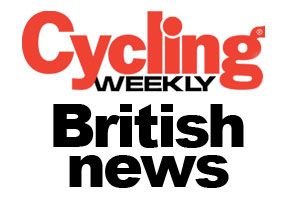 FIFTH FOR CUMMINGS IN REGGIO CALABRIA

Steve Cummings was in fine form at the weekend, finishing fifth in Sunday's Giro della Provincia di Reggio Calabria.The Barloworld rider rode an aggressive race, joining the day's opening breakaway.
After that was pulled back, he fought hard to make it into the race-deciding thirteen-man split. The race was won by Fortunato Baliani (CSF Gruppo), ahead of Fabio Taborre (Serramenti PVC Diquigiovanni).
BRITS IN THE ETAPE

The 17th edition of the Etape du Tour was held on Monday. This year's route followed the Tour's twentieth stage, over 167 kilometres from Montélimar to Mont Ventoux.
On a hot day in Provence, the winner was French road champion Dmitri Champion, finishing in 5-11-31.
The best-placed Brit was former Elite rider and reigning Brompton World champion Alastair Kay (York Cycleworks), who clocked 5-36-08 to place 35th. French-based U23 rider Tom Copeland took 105th, while Yanto Barker (Lecol) finished 143rd, having to fight his way through the masses.
As usual, there was a host of ex-Tour professionals and celebrities riding, including Richard Virenque, Erik Zabel, Steven Rooks, Bobby Julich, Christophe Agnolutto, James Cracknell and Alain Prost.
There was also a large contingent in attendance from British Cycling and Sky, such as broadcaster Dermot Murnaghan, Chris Boardman, Brian Cookson, Peter King and Richard Arnold.
ATHERTON AND MOSELEY CROWNED BRITISH DOWNHILL CHAMPIONS

At Sunday's British downhill championships at Innerleithen, Gee Atherton was crowned winner. On the testing course, returning champion and last man off Steve Peat had his hopes dashed by a late crash. Local man Ben Cathro and Matt Simmonds took second and third.
In the women's competition, Tracy Moseley took the title, fifteen seconds ahead of closest challenger Helen Gaskell.
KILLEEN GETAWAY IN XC

In the national cross-country championships, Commonwealth gold medallist Liam Killeen (Trek World Racing) took victory, attacking on the last lap to distance rival Oli Beckingsale by a minute.
Sue Clarke took the win in the women's race, four minutes ahead of Jenny Copnall. Back on the trails after a succesful spell on the road with Halfords Bikehut, Sharon Laws finished third.
NEW NATIONAL INDOOR BMX CENTRE PLANNED

British Cycling and Manchester City Council, in partnership with New East Manchester, are putting the final touches to an ambitious plan to build a £24 million National Indoor BMX Centre in Manchester's Sportcity. This is part of a bid to secure a world class BMX training facility for the GB Cycling Team and to boost Manchester's position as the home of British Cycling.
If new plans for the National Cycling Centre go through and funding is approved, the 110,000-square foot building will be the world's first purpose-built indoor BMX track. It will sit alongside the Manchester Velodrome, with a brand new purpose-built office for British Cycling located in the link building between the two venues.
The National Indoor BMX Centre will be used by athletes preparing for London 2012 who will benefit from the integration with the rest of the GB Cycling Team and greater consistency of training thanks to the venue's weatherproof nature. Capable of seating 2,000 spectators, it will help bring major national and international events to the city. The venue will also be open to schools, clubs and the local community.
Ian Drake, CEO at British Cycling, commented: "The National Indoor BMX Centre will be a fantastic venue for the GB Cycling Team and will aid our preparations for London 2012. As a community facility, it will also offer local youngsters a rare opportunity to train alongside British BMX stars, inspiring future generations of riders and growing the discipline at the grass roots."
"Equally exciting is the fact that we will finally have a purpose-built office in the middle of the two facilities with plenty of space to accommodate our growing team. When we moved to the Velodrome in 1994 our team numbered 15; today we have over a 200 strong team which is growing fast, so a new home for British Cycling is long overdue."
New, improved public spaces will also be developed around the National Cycling Centre, including outdoor freestyle cycling areas, to form one of the UK's first veloparks.
Subject to funding and planning approval, work on the scheme will start in January 2010 with completion expected by March 2011.
For more information, please visit www.britishcycling.org.uk
EUROPEAN MASTERS TRACK CHAMPIONSHIPS START NEXT MONDAY

The 2nd European Masters Track Cycling Championships will take place at Manchester Velodrome from Monday 27th July to Saturday 1st August. Over 200 riders are confirmed at the official closing date for entries, although the organisation expect a steady trickle of late entries between now and the first day of the championships.
While the majority of competitors are British, a large French and Italian contingent will also be racing in Manchester. Ireland and Germany are also well-represented, with twelve and eight competitors making the trip respectively.
Masters track cycling is open to male and female competitors over the age of 30, who compete in 5-year age bands: 30-34, 35-39 etc, right up to 70 years plus.
Spectators' tickets are also now available. Entry to the daytime sessions, where qualifying rounds in each competition will take place, are free. Evening sessions are on sale at £8 each (£4 for concessions). A week-long ticket at a discounted price of £30 is also offered.
For more details, go to www.cyclingmasters.com
Thank you for reading 20 articles this month* Join now for unlimited access
Enjoy your first month for just £1 / $1 / €1
*Read 5 free articles per month without a subscription
Join now for unlimited access
Try first month for just £1 / $1 / €1