BRITTANY FERRIES CHARGE £10 FOR A TANDEM, BUT £62 FOR SMALL CYCLE TRAILER!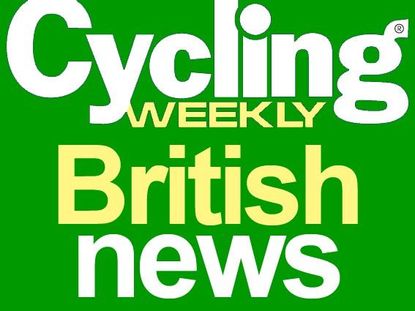 Brittany Ferries are in deep water over their inflexible charging fees concerning cycle trailers. When Justin Lindsey-Noble and his partner Sue Taylor booked their tandem and Bob trailer on the Plymouth to Roscoff Brittany Ferry they were charged £62 each plus £10 for the tandem. And £60 for the trailer!
What? Yes, £60 for the trailer. Same price as for a car trailer, which measures three metres, long, 1.85 metres high and is as wide as - a car.
The Bob is a one wheel tubular framed cradle with a bag in it, which attaches to the rear axle of the bike. And it is about three feet long and is only about 12 inches wide.
Even so Brittany Ferries insisted on charging the same as for a car trailer even though the Bob can be detached and stored alongside the tandem.
Lindsey-Noble protested in vain to a customer services representative who replied, ?Having checked the matter with our management, I am sorry but our policy remains the same, regardless of where the trailer is parked and the charge will be the same as for cars. This policy is not expected to change and in order to be fair and consistent to all our clients, we cannot make exceptions?.
Lindsey-Noble asks: ?Is it fair that a cycling trailer that can be folded and stored should be charged the same amount as a car trailer (and nearly the same price as the cyclist themselves)? ?Is it right that a ferry company battling for customers with cheap airlines discriminates in this way against cyclists who are trying to take the environmentally friendly option??
Cycling Weekly rang Brittany Ferries and relayed this tale of woe to Stephen Tuckwell, communications officer. ?Dear me,? he said. ?I think this has happened because cycle trailers are not frequently carried. I think they?ve been overlooked. Can you send me details about the trailer??
We have done so. Perhaps in the near future Brittany Ferries will have a new pricing policy for cycle trailers.
Thank you for reading 10 articles this month* Join now for unlimited access
Enjoy your first month for just £1 / $1 / €1
*Read 5 free articles per month without a subscription
Join now for unlimited access
Try first month for just £1 / $1 / €1
Keith Bingham joined the Cycling Weekly team in the summer of 1971, and retired in 2011. During his time, he covered numerous Tours de France, Milk Races and everything in-between. He was well known for his long-running 'Bikewatch' column, and played a pivotal role in fighting for the future of once at-threat cycling venues such as Hog Hill and Herne Hill Velodrome.