Cavendish: CIRC report provides no new information
Mark Cavendish tells reporters that claims in the CIRC report of the level of doping in the peloton are not representative of the majority of professionals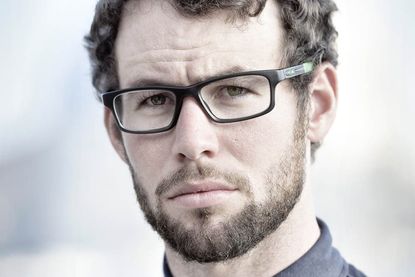 (Image credit: Graham Watson)
Mark Cavendish has questioned the use of the report published by the Cycling Independent Reform Commission (CIRC), saying it does not say anything that wasn't already known.
The Manxman told reporters he did not speak to CIRC and was unaware that riders were supposed to approach the commission.
>>> What did we actually learn from the CIRC report?
But the 25-time Tour de France stage winner insists that cycling has moved on from the days of institutionalised doping and that it is frustrating that people continue to question its legitimacy.
"To be brutally honest, I don't really think there's anything new in there," Cavendish told reporters after announcing he would compete at the RideLondon-Surrey Classic.
"There's all the s*** that's been out there the last few years just compiled into the one document.
"People talk about the past of cycling like it's the present. It's a little bit frustrating; that would be an understatement.
"As long as cycling's cleaning up and I'm racing in a fair playing field in a sport I love, then I'll continue to be happy with that."
CIRC reported that one 'respected' professional cyclist told them that 90 per cent of the peloton take part in doping in some way, while another said the figure was closer to 20 per cent.
>>> David Millar: UCI has 'no true idea' about doping in today's peloton
As for Cavendish, however, he feels that these views do not represent those of the peloton as a whole.
"Absolutely not. I really don't. I wasn't asked at all to say anything," he added.
"Ninety-five per cent of the peloton will know the one rider who will have said certain comments and the other five per cent won't have raced or known that rider, so couldn't comment on it.
"I think certain quotes from unreliable sources don't really mean anything and completely warp the sense of the whole process."
Thank you for reading 20 articles this month* Join now for unlimited access
Enjoy your first month for just £1 / $1 / €1
*Read 5 free articles per month without a subscription
Join now for unlimited access
Try first month for just £1 / $1 / €1