This is why you should check your mirrors before opening your car door (video)
A London cyclist escapes unhurt after riding into an opening car door at speed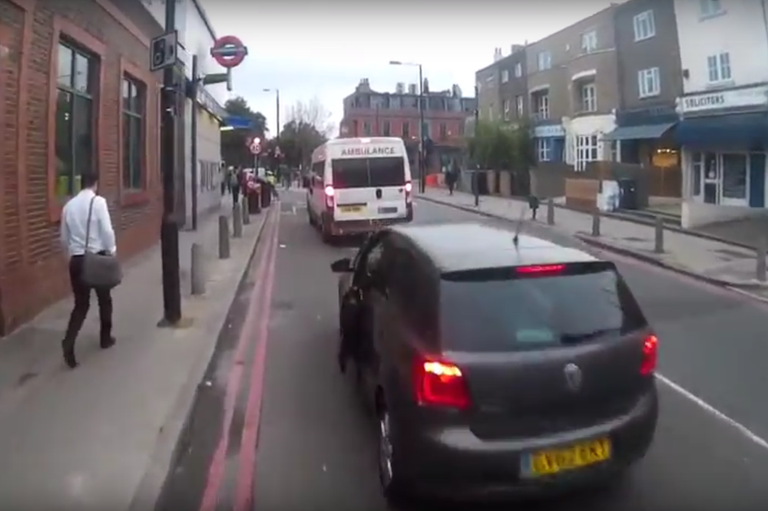 Near misses with cars are an unfortunate reality of cycling on the road, but sometimes it's cars that aren't moving that pose a big risk to riders.
While you can often take evasive action from moving cars, it's often impossible to prepare for someone opening their door in your path at the very last minute.
This video, uploaded by Simon Allen, shows the Volkswagen come to a stop outside an Underground station in London, with the passenger getting out as the car waited in traffic.
>>> West Midlands Police become first force to target 'close pass' drivers
But just as the passenger opened her door the cyclist filming the action was about to pass on the inside, leaving them no option but to plough into the door at speed.
The rider reported that his front wheel came out of the collision bent, with some damage also done to the car door, but thankfully both rider and passenger were unhurt in the incident.