Chinese hire bikes dumped in their hundreds on city streets
Piles of used hire bikes litter the streets of Shenzhen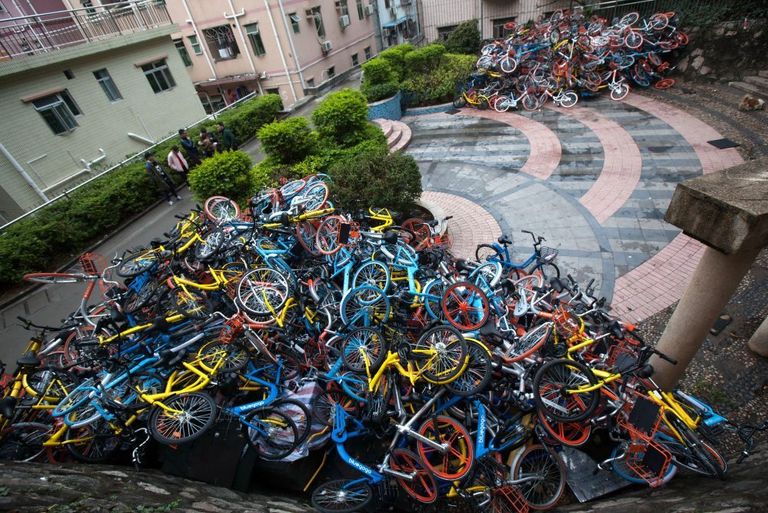 Hundreds of hire bikes have piled up on the streets of one Chinese city after being dumped by users.
The problem has occurred in the southern city of Shenzhen, with pictures showing more than 500 brightly-coloured bicycles piled up at the sides of roads.
>>> Could the London cycle hire scheme be expanded to cover more of the capital?
The bikes belong to a number of competing bike sharing companies, which have set up smartphone apps that enable people to rent bikes at the prod of a screen.
However, the problem is that many users have simply abandoned their bikes at the side of the road, with the piles either as riders dumped the bikes or as local authorities attempted to clear the narrow streets.
Speaking to the Southern Metropolis Daily newspaper, a representative in the city congress called on the city to step-up regulation of the bike sharing companies.
>>> Four men ride Boris Bikes for RideLondon after their bikes were stolen
Local residents, however, blamed the users of the bike sharing apps.
"Some people these days just have really bad character," said one local man. "When they're done using [the bike] they just throw it away somewhere, because they've already paid."