COFIDIS TRIAL JUDGE: "DOPING CAN CAUSE MADNESS AND DEATH"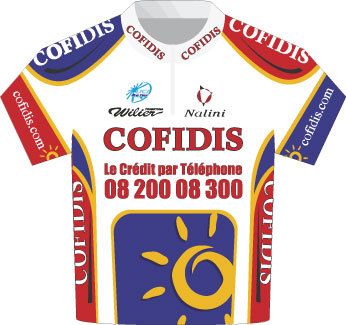 The judge overseeing the Cofidis case - in which Briton David Millar is one of ten individuals, including seven riders, accused of doping offences during their time with the French team - has issued a dire warning over the consequences of banned drug use by athletes.
On the opening day of the trial, magistrate Ghislain Polge told the court in Nanterre in western Paris, Paris that doped athletes were at risk of suffering from ?physical problems, madness and death.?
Investigators also insisted that the 'Cofidis ten' were not under investigation for running a drugs ring, rather because of ?a number of illegal acts in a world [of professional cycling] which has been strongly affected by the use of banned substances.
Former Cofidis soigneur ?Bob? Madejak, 51, is at the centre of the investigation: Madejak has been accused of supplying and giving advice about doping products. However, in court on Monday the Polishman all but refused to comment on his earlier statements to police - in which he had recognised having acted as a sinister ?godfather? to Polish professionals, providing them with anabolic steroids, hormones, amphetamines and other drugs and simultaneously guiding their careers. Substances were apparently transported as fake yoghurts or cream cheeses.
Polge emphasised throughout his questioning of Madejak on Monday that doping was a generalised problem in professional cycling. She pointed out that ?up until the end of 1945, bike riders had a greater life expectancy than the general population. After that date, it was the opposite case.?
She added just like other sports, use of medicines in cycling - banned or otherwise - was a commonplace activity. Cofidis, according to the magistrate, spent 37,000 euros [£25,000] on medicines in 2003 alone: ?that?s a lot of seriously sick cyclists.?
The Cofidis management themselves are claiming ignorance of all of this hive of medical activity. Millar - who has already served a two-year suspension for using banned drugs - has said during the investigation that his former bosses ?acted like ostriches.?
After the trial finishes on Friday, a verdict is not expected for another three or four weeks. Prison sentences of up to five years and/or fines of up to 75,000 euros [£50,000] could be received by those found guilty.
Thank you for reading 20 articles this month* Join now for unlimited access
Enjoy your first month for just £1 / $1 / €1
*Read 5 free articles per month without a subscription
Join now for unlimited access
Try first month for just £1 / $1 / €1