Cracknell fractures skull in collision with truck in Arizona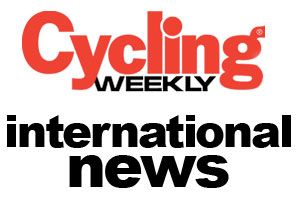 British Olympic rowing champion turned long-distance cycling adventurer James Cracknell has a fractured skull after being in collision with a truck in Arizona.
The incident happened at 5.30am on Tuesday, when Cracknell, 37, was cycling near the city of Winslow, where he is filming for a Discovery Channel documentary.
The Olympian sustained minor cuts and bruises but no broken bones. The Discovery Channel issued a press statement saying: "James was taken to hospital where he is being treated for a head injury."
Doctors say he is making good progress.
Cracknell was preparing for a 2,745 mile cycling marathon from Canada to Mexico with fellow adventurer Ben Fogle, due to begin in August.
The pair have shared many extreme record attempts together, including rowing the Atlantic and racing to the South Pole.
Last year, Cracknell teamed with fellow Olympic gold medallist Rebecca Romero, the Olympic pursuit champion and former Olympic rowing medallist, in an abortive bid on the RRA End to End mixed tandem record.
Thank you for reading 10 articles this month* Join now for unlimited access
Enjoy your first month for just £1 / $1 / €1
*Read 5 free articles per month without a subscription
Join now for unlimited access
Try first month for just £1 / $1 / €1
Keith Bingham joined the Cycling Weekly team in the summer of 1971, and retired in 2011. During his time, he covered numerous Tours de France, Milk Races and everything in-between. He was well known for his long-running 'Bikewatch' column, and played a pivotal role in fighting for the future of once at-threat cycling venues such as Hog Hill and Herne Hill Velodrome.