Criterium in Barbados brought to premature end after one rider attacks another with a wheel
Riders come to blows as touch of wheels leads to crash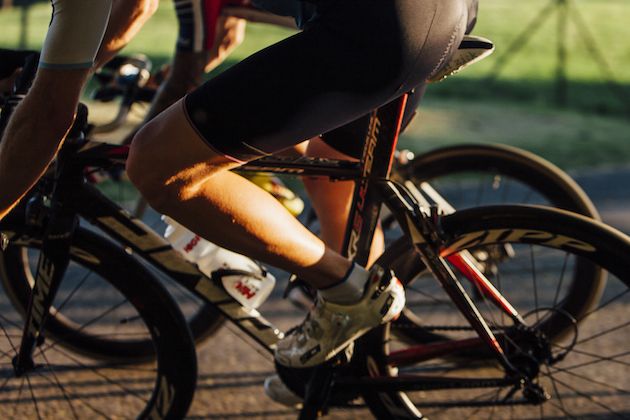 (Image credit: chris catchpole)
A criterium on the Caribbean island Barbados might seem like the perfect event for many cyclists, but one race came to a premature end after one rider attacked another with a wheel.
According to reports from local media, the confrontation was the result of a crash between two riders, with Darius Ramsammy blaming Kyle Gill for his fall, saying that Gill had "grabbed his brakes" causing a touch of wheels that resulted in Ramsammy hitting the deck.
Ramsammy didn't take long to take his revenge, with spectators at the race in the Barbadian capital of Bridgetown on March 4 saying that the 20-year-old had waited for Gill to come round on the next lap before attacking him with a wheel, knocking Gill's braces out in the process.
>>> Top six cycling punch-ups (videos)
The two riders then had to be separated, with the race having to be abandoned as police took statements from riders and witnesses, and Barbados Cycling Union president Charles Lynch saying that Ramsammy would be immediately suspended pending a disciplinary hearing.
"In the first instance, the rider Darius Ramsammy, who initiated the unfortunate incident, has been notified that he will be suspended pending disciplinary hearing," Lynch told Nation News.
"He will receive a notice within 14 days to appear before a disciplinary committee where a decision will be made on his actions in the race.
"The Cycling Union, just like with any other sport, does not condone violence. Athletes from time to time will have differences but never resort to violence in the sport and we will not condone anything like that . . . . You have to be a sportsman at the end of the day."
>>> Watch: Riders come to blow at Vuelta a Costa Rica after high-speed crash
Speaking after the incident, Ramsammy said that although he may have overreacted to the crash, he also felt that Gill had to take some responsibility.
"There are a couple reasons why you should slam on your brakes. If there is immediate danger in front of you like a car coming towards you, a pothole in front of you or some other reason," Ramsammy explained.
"You can't be on a flat, smooth road and grab your brakes and bring your bike to a complete stop.
"I would apologise to him but things go both ways. I realised that I was wrong for actually stopping the race because I felt he threw me down and then smiled before riding off."