Cycling theme for men's Fashion Week in Milan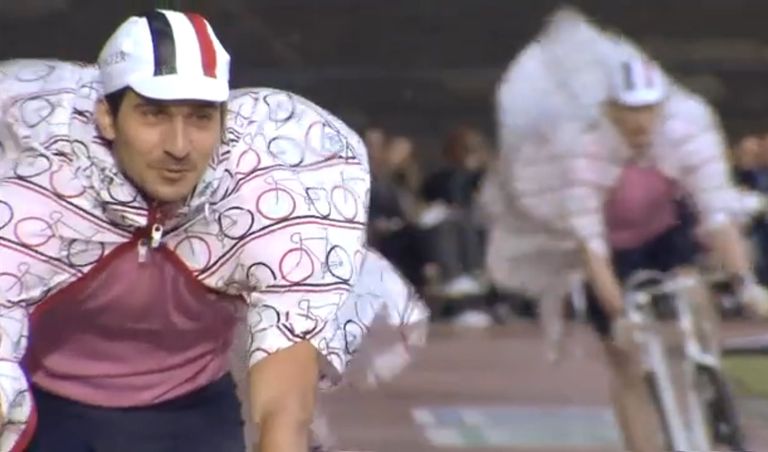 Jetset French/Italian outdoor fashion brand Moncler just used the Vigorelli Velodrome in Milan as the venue for its 2011 runway show. Not least because the men's clothes in its sporty Gamme Bleu line on show had more than a hint of retro cycling chic about them.
All good stuff if it helps to establish the look of cycling clothing as normal in the public consciousness. However, while we commend the use of the legendary venue if it helps to save it from the threat of redevelopment, we think it's time to establish a few future ground rules for cycling newbies.
The Queen song "Bicycle Race" is henceforth banned from any and all use in connection with cycling-themed videos and while we're on our high horse, the term "On Your Bike" and 'hilarious' permutations thereof in media headlines is now verboten.
And bicycle bells? Really? We're sure you think it's creative Moncler but it's been done. Just stop.