Cycling Time Trials planning more testing after latest doping positive
The organisation responsible for the running of time trials in the UK has expressed its concern at the latest positive doping test.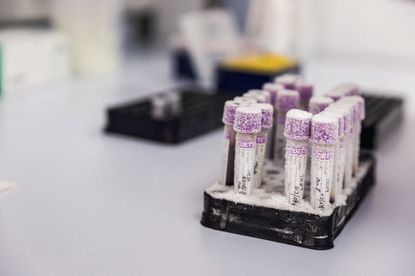 Cycling Time Trials (CTT) has admitted its concern at the latest positive doping case and confessed that it has no idea how many riders in the amateur scene are using performance-enhancing drugs.
It was announced on Thursday morning that Rob Townsend had tested positive for modafinil at a 100-mile event on September 5, just five weeks after Andrew Hastings also received a four-year ban for testing positive for steroid usage.
Gabriel Evans, the Junior National 10-mile champion, admitted to using EPO on the same day Hastings' ban was released; Evans is still awaiting his sanction from UK Anti-Doping.
There were 44 doping tests – each costing CTT around £450 - at time trials in 2015, most taking place at National Championships events.
Nick Sharpe, CTT's National Secretary, told Cycling Weekly that the latest positive test "doesn't reflect well on cycling and sport generally". When asked if there is just a small number of riders violating the rules, he responded "Who knows?"
"It's fair to say that it has always been considered that doping in time trialing was very unlikely," he said. "However, the fact that we have had two positive tests out of 44 carried out tests last year is concerning.
"It doesn't reflect well on cycling and in sport generally. It's very unfortunate that in what is essentially an amateur sport, that riders resort to doping.
"There's no financial gain, it's purely for personal gain to achieve personal aims and goals. A small number of riders clearly feel that they can resort to doping."
>>> Banned cyclist Robin Townsend claims drink was spiked by longtime rival before time trial
Asked if there are going to be anymore positive tests, Sharpe said: "I can hand on heart say I am not aware of any more to be announced."
Sharpe couldn't quantify the number of tests planned for the 2016 season, but did say that the organisation's budget for doping tests will be increased.
He added: "Going forward, into the 2016 season, I anticipate the number of tests carried out in time trials will increase and it will be spread across a wider range of events, not just the higher profile events."
Thank you for reading 10 articles this month* Join now for unlimited access
Enjoy your first month for just £1 / $1 / €1
*Read 5 free articles per month without a subscription
Join now for unlimited access
Try first month for just £1 / $1 / €1