More cyclists will push cycling up policital agenda, says minister
"We've made great progress" says cycling minister Robert Goodwill MP, but more cyclists will mean more investment in future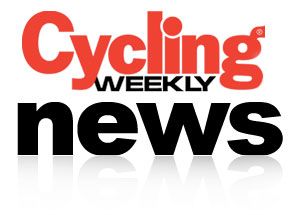 Cycling minister Robert Goodwill MP says we need more cyclists in order to bring cycling up the political agenda.
At the launch of bike week yesterday Goodwill made no promises about how cycle funding will feature in the autumn statement but said cycling is on the Conservative agenda and 'always in the back of [their] minds'.
When asked about stiffer penalties for dangerous drivers Goodwill said he doesn't subscribe to  strict liability, adding if someone behaves irresponsibly on the roads they are prosecuted.
Goodwill said: "It's easy to promise the Earth. Maybe we have not achieved as much as those in the cycling fraternity would wish us to, but my goodness we've made great progress, we've doubled the amount we're spending."
He said: "In the Netherlands they are making high levels of investment in cycling but they have very large numbers of people who cycle. The [Dutch] ambassador said 'it's taken us 30 or 40 years to get to where we are,' so I'm hoping we can do it more quickly than that."
"The prime minister made it quite clear last year that cycling is on our agenda and this isn't something that the Liberal Democrats have forced upon us, this is something that we're very keen on," he added.
When asked to comment on derisory sentences handed out for dangerous driving, he said he doesn't subscribe to the 'two tribes' mentality. He said: "We've all seen examples of cyclists behaving badly and most cyclists are drivers too. At the moment if someone injures a person by behaving irresponsibly on the road then they get prosecuted. I don't subscribe to this view that if there's an accident involving a cyclist and a car then the car is always responsible. If it's road rage. then the police will prosecute."
He admitted we have been reluctant to 'get going' with cycling in this country and though we have fewer cyclists he hopes we can exceed the Netherlands in speed of delivery. However, those looking for ongoing funding commitments will be disappointed as there was none.
He added: "I don't think ever before  governments have really always had at the back of their minds what's going to happen for cyclists, and of course as more people get cycling, as more people use parking at stations and manage to organise their commute around cycling, changing modes of transport, then I think politically it will become more important for local government."
Goodwill said people need to do their bit to ensure decent cycle infrastructure is included in new developments where they live. He said: "I think it's about local people influencing their local council to ensure they do take that into account."
"For example we've got a new development in my constituency and I've already spoken to the council and said look we need a pedestrian/cycle route between the new development and the shops because, yes there is a way around by car, but we need a shortcut through so it's easier and quicker to walk or cycle."
Lobby your local candidates to nurture pro-cycling councillors to ensure needs of cyclists are catered for in Britain's future