David Byrne auctions his 'Talking Heads' bike on Ebay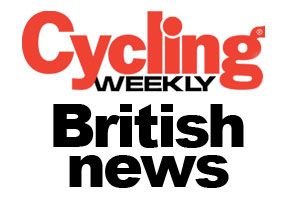 DAVID Byrne, co-founder of post-punk band Talking Heads (1976-88) and author of the recently published Bicycle Diaries, is auctioning his bike on Ebay to raise money for London Cycling Campaign (LCC).
Cycling has been Byrne's chosen means of transport since the 1980s. He took his folding Montague bike with him on four world tours with the band, pedalling around Berlin, Buenos Aires, Istanbul, Manila, New York and San Francisco.
He describes his experiences in Bicycle Diaries and this very same bike is now up for sale. The machine comes with bike lock, key fob, and the frame is covered in stickers from this travels. David Byrne says: It's been around the world about four times and surprisingly, it's all still working, though it's scratched up, rusty in spots and there are pieces of travel stickers all over the center post (Manila and Roma are still pretty much intact).
"If I were a sentimental guy, it would hold sentimental value — but for me personally it would be nicer if that sentimental value were transferred to cash money that will be donated to the London Cycling Campaign , an appropriate cause."The frame folds in half easily, in seconds, which allows the bike to go into the luggage compartment of a tour bus, or the back of a van or hatchback car.
I changed the original handlebar stem to one that goes a bit higher, for better city riding. If the front wheel is removed with a quick release, it will fit into a small car trunk or taxi. It's well made, though not as lightweight as some.
I just rode it all around Roma, and no problems — but watch out for those scooters!'"A spokesperson for LCC said: The London Cycling Campaign is thrilled that David Byrne will be auctioning his well-traveled bike to support LCC campaigning, and delighted to be associated with David's Bicycle Diaries."
Not surprisingly, LCC's chief executive Koy Thompson has been blown away by the offer. Thompson says: "David Byrne reflects the intimacy of the link between city and cycle. He shows us the next step in human urban evolution towards pedal power. The cycle frees the mind and body. It fires up new experiences and creates a more liveable city for everybody.
David's bicycle has been at the centre of an amazing multi-continent Odyssey and we are delighted to be part of that journey" Fans and bidders should log on to EBAY, or www.davidbyrne.com/bikeauction with bids starting at just £1.
Thank you for reading 10 articles this month* Join now for unlimited access
Enjoy your first month for just £1 / $1 / €1
*Read 5 free articles per month without a subscription
Join now for unlimited access
Try first month for just £1 / $1 / €1
Keith Bingham joined the Cycling Weekly team in the summer of 1971, and retired in 2011. During his time, he covered numerous Tours de France, Milk Races and everything in-between. He was well known for his long-running 'Bikewatch' column, and played a pivotal role in fighting for the future of once at-threat cycling venues such as Hog Hill and Herne Hill Velodrome.