DESIGN THE 'PEAR-SHAPED' OLYMPIC VELOPARK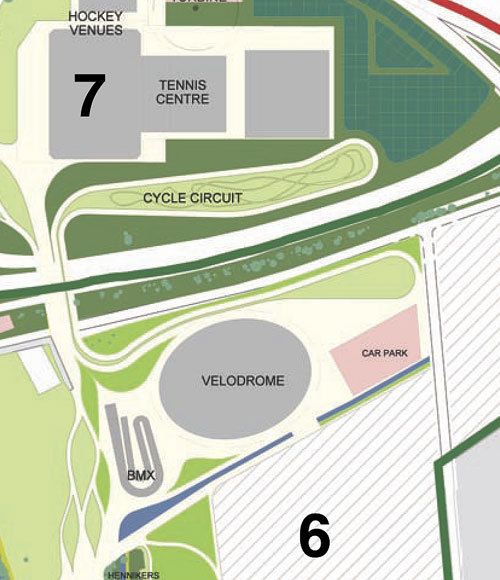 FOUR days before British Cycling Regions were due to examine the controversial plans for a downsized Olympic Velopark - the indoor track remains as the only redeeming feature - the Olympic Delivery Authority have launched a competition to design the facilities.
At 4pm today, Monday, the ODA are due to reveal in detail their revised plans to representatives from British Cycling regions, South, South East and Central.
The Velopark Legacy was central to London?s winning Olympic bid and the 34 hectares site promised was to have room for the return of the Eastway road circuit and off-road trails, plus an indoor Olympic velodrome, BMX and speedway facilities.
Instead, the Regions will be presented with a 10 hectare site into which is squeezed the Velodrome, BMX track, a tightly configured one mile road circuit either side of a motorway link road and no off-road trails or speedway.
In announcing the design competition for the Olympic Velopark, David Higgins, chief executive of the ODA, made no mention of the above changes.
Instead he said: "The VeloPark is one of the big 'Big 5' showpiece permanent venues planned for Olympic Park. After the Games it will provide a lasting legacy of brand new cycling facilities for all ages and abilities.
Neither did British Cycling Chief Executive Peter King even hint he had any misgivings, even though when he first learned of the changes he described the Velopark plans has having gone ?pearshaped?.
Instead, King said: "The Olympic VeloPark will be a huge boost to British Cycling. This design competition is the first step towards creating world class facilities that will hopefully help us hit gold in 2012 and in legacy will inspire a new generation of cyclists of all ages and abilities."
Full details of the design competition will made available in a few days.