DI LUCA CLEARED IN POLICE DOPING INVESTIGATION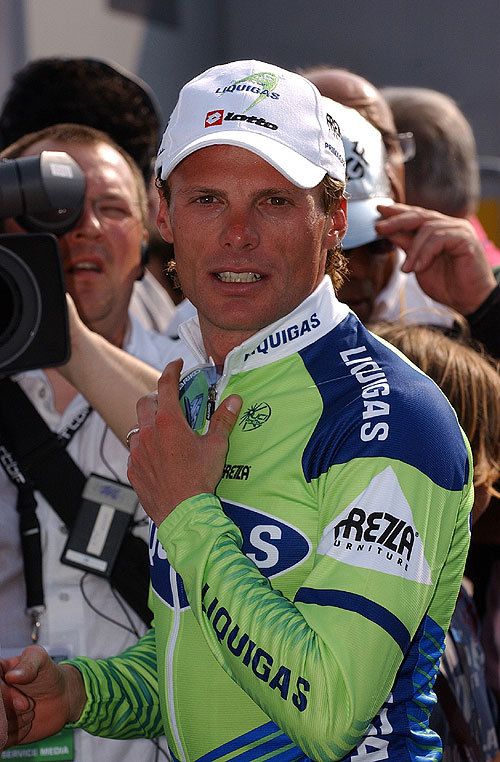 Danilo di Luca (Liquigas), the winner of this year?s Giro d?Italia and current ProTour leader has been cleared of doping by Italian police but will still be questioned by the Italian Olympic Committee?s doping investigators in Rome on Saturday.
The Liquigas team said Di Luca was cleared after producing a strong defence in his home town of Pescara. According to Italian police, Di Luca was implicated in the ?Oil for Drugs? investigation because of his links to Dr Carlo Santuccione. The police claimed that video evidence showed Santuccione preparing a suspected EPO injection for Di Luca and that other riders implicated in the investigation for doping talked in detail about Di Luca and drug use with Santuccione.
Di Luca always reiterated his innocence during the Giro d?Italia but will facing a grilling from the anti-doping investigators on Saturday. Under Italian sporting rules, Di Luca risks being deferred for a disciplinary hearing and a possible two-year ban if he fails to explain his links with Dr Santuccione.
?I have always maintained that the case would be dismissed, so I can?t really say that I?m surprised, nevertheless I?m still very relieved,? Di Luca said in a statement issued by the Liquigas team on Thursday.
?The next important step now awaits me: a meeting with CONI?s anti-doping prosecutor, Ettore Torri. The judgment of the sports judicial system is just as important to me as that of the courts. I know that many young people look up to me as a role model, especially after my win at the Giro. This is another reason why I don?t want, and can?t allow, my credibility to be questioned. I?ll attend the meeting with a positive frame of mind in the certainty that I can prove my innocence as I have done in the courts.?
Next week Alessandro Petacchi (Milram) will face his disciplinary hearing after his positive test for Salbutamol during the Giro d?Italia. In the next few weeks Eddy Mazzoleni (Astana) and Di Luca?s close friend and team mate Alessandro Spezialetti will also be questioned about their involvement in the ?Oil for Drugs? investigation, while Saunier Duval climber and Giro stage winner Leonardo Piepoli will have to explain his positive for Salbutamol to the Monaco cycling federation.