DISCOVERY CONFIRM END OF TEAM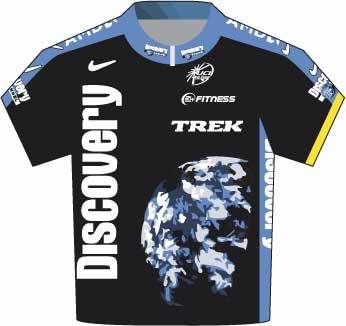 Alberto Contador won the Tour de France and insists he is clean but the Discovery team have been forced to admit that they have been unable to find a new sponsor and that the team will cease operations at the end of the season.
In a statement issued in Friday, Tailwind Sports, the management company part-owned by Lance Armstrong, announced the end of the road for the US-based team.
?This was a difficult decision, not made any easier by our recent Tour de France success. We were in talks with a number of companies about the opportunity and were confident a new sponsor was imminent. We have chosen, however, to end those discussions,? General Manager Bill Stapleton said.
Lance Armstrong won the Tour de France seven-times while riding for the teams but even his VIP status could not save the team.
?I do not think you have seen the last of this organization in the sport but clearly things need to improve on many levels, with a more unified front, before you would see us venture back into cycling,? Armstrong said in the statement.
The team announced it would continue to race its full calendar of Pro Tour races including the Tour of Spain. It had already been revealed that team captain George Hincapie is set to join T-Mobile for 2008 and now the other riders in the team will be allowed to sign with news teams or retire.
The team had been looking for a sponsor when the Discovery Channel suddenly announced the end their sponsorship in April. Bruyneel and Armstrong were always bullish about finding a major company to cover the team?s estimated $15 budget but their head in the sand approach to the doping scandals that have hit cycling and the team?s decision to sign Ivan Basso and Alberto Contador despite their implication in Operacion Puerto seems to have cost them dear.
Thank you for reading 20 articles this month* Join now for unlimited access
Enjoy your first month for just £1 / $1 / €1
*Read 5 free articles per month without a subscription
Join now for unlimited access
Try first month for just £1 / $1 / €1