DOWSETT LEAVES SENIOR OPPOSITION TRAILING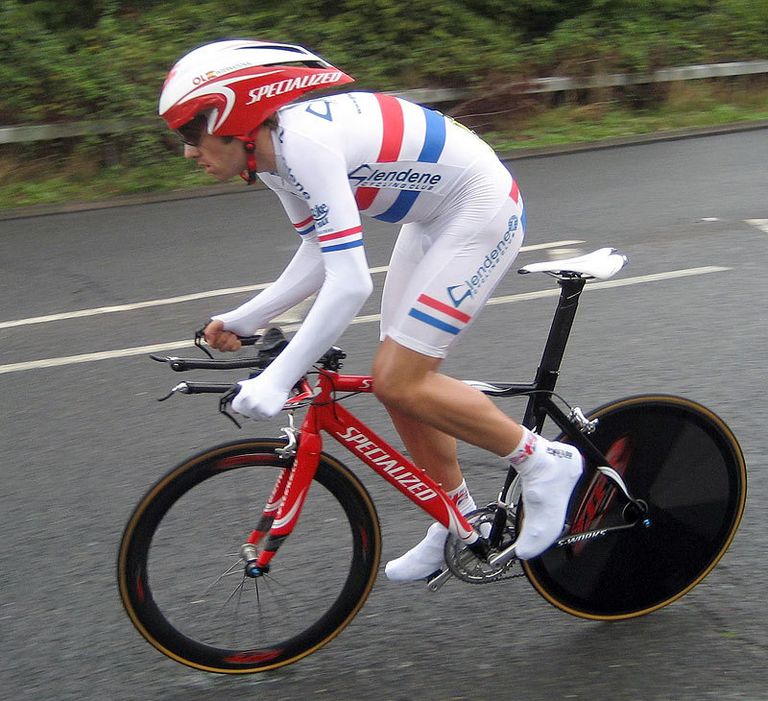 UNDER-23 star Alex Dowsett, riding for the 100% ME team which carries UK Sport?s drugs free message, left more experienced seniors trailing to score an overall win in today?s opening round of the RTTC-Rudy Project Time Trial Series in Cambridgeshire.
Dowsett, virtually a local favourite, covered a 26.5-mile course based on Bottisham in 55min 34sec ? an average of more than 28mph ? to beat northern rival and Circuit of Ingleborough winner Paul O?Mahoney (Pro Bike Kit) by a margin of two and a quarter minutes.
James Stewart (KFS Special Vehicles), last year?s under-23 series winner and still in the espoirs ranks, was a further 26 seconds down in third place as top seed Richard Prebble (Pinarello RT) was pushed off the podium.
Prebble, overall winner of the TT Series back in 1996 and 1998, was hampered by lack of a warm-up ride after being held up in a traffic jam on the M25 and arriving at Bottisham only 15 minutes before his start time.
Julia Shaw (GS Strada), chasing her fifth women?s title in six years, comfortably saw off the challenge of her younger team-mate Laura Bissell to win their one-lap, 13-mile event by 56 seconds in 33-12.
Scottish visitor Pippa Handley (Edinburgh RC) was 14 seconds off Bissell?s pace in third position.
RTTC-Rudy Project TT Series (round one, Bottisham, Cambs, 26.5 miles): 1, Alex Dowsett (100% ME) 55-34; 2, P. O?Mahoney (Pro Bike Kit) 57-49; 3, J. Stewart (KFS Special Vehicles) 58-15; R. Prebble (Pinarello RT) 58-44; 5, T. Barnes (Will?s Wheels CC) 59-20; 6, R. Simmonds (London Dynamo) 1-01-27. Women (13 miles): Julia Shaw (GS Strada) 33-12; 2, L. Bissell (GS Strada) 34-08; 3, P. Handley (Edinburgh RC) 34-22.