Dreams on Wheels exhibition at City Hall shows us cycling life the Copenhagen way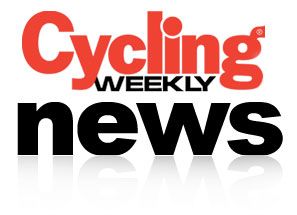 Get The Leadout Newsletter
The latest race content, interviews, features, reviews and expert buying guides, direct to your inbox!
Thank you for signing up to The Pick. You will receive a verification email shortly.
There was a problem. Please refresh the page and try again.
The Dreams on Wheels exhibition at City Hall - jointly organised by the Greater London Authority and Copenhagen - in which London dares to compare itself with Copenhagen as champions of cycling is another PR masterpiece for the Capital. For cycling provision in Copenhagen is light years ahead of what has been achieved in London.
The exhibition is part of the prologue to the United Nations Climate Change Conference in Copenhagen this December.
It can be compared to Transport for London's brilliant advertising campaign to make cycling cool and fashionable when after more than two decades the London Cycling Network remains unfinished, winds all over the place instead of going in straight lines, and is poor quality to boot.
Meanwhile, Copenhagen is criss-crossed with dedicated, wide cycle lanes with traffic light priority at junctions!
Yet the exhibition, which features diverse and wonderfully designed machines and this partnership between London and Copenhagen, has much to commend it.
For a start, cycling is celebrated in both cities and the exhibition is designed to share knowledge, to encourage more people to take up cycling.
One of the first things the Mayor of London Boris Johnson did was to point out how far ahead the Danes were in cycle planning.
But not before, in his usual stuttering amusing way, he raised a laugh at the expense of the affable Danish Ambassador, Birgen Riis-Jørgensen last Friday afternoon - who took it on the chin.
"My enthusiasm for cycle hire was actually formed in Copenhagen in 1992," said the Mayor.
"The sun shone, there was a Woodstock style party in the park, happy young Danes scutting about on their hire bikes - and the Danes threw out the Maastricht Treaty!"
He playfully suggested that one of London's advantages over Copenhagen is that it's not raining!
But the Mayor then admitted that despite London's sunny disposition...."Only 1.5 per cent of journeys are made by bicycle in London and in Çopenhagen its right up, about 40 per cent of all journeys made by bicycle.
"And what does that mean? It means we've got to do better.
"And that is why we are laying on cycle hire scheme, and we are introducing cycle super highways and all sorts of other measures to encourage people to get on their bikes and to enjoy the most simple means of getting around.
"Today for instance, he said "anyone who chose to drive into London instead of going by bike has to be completely insane."
"That's why we are encouraging cycling, it's speed, it's free, friendly, beautiful.
We look forward to catching up with Copenhagen. We want 5 per cent (of journeys) in short order…..
"I do think you are going to see a huge cycling revolution in London over the next few years.
He thanked the Danish Ambassador for laying on a "fantastic" display of bicycles.
"Copenhagen has a fantastic lead. London is still behind but London is going to catch up and catch up fast."
Danish Ambassador Birget Riise-Jørgensen,
said when he first came to London he was amazed at the large numbers of people cycling.
He said he found that drivers in London to be far more courteous than in come cities he could mention, but didn't!
He praised the Mayor for raising the awareness of the benefits of cycling.
"We at the Danish Embassy are very pleased to make this contribution and organise this exhibition at City Hall. We are full of admiration for the GLA on the basis that our cities can share knowledge …
"Bicycling is good, not only for your health but also for reducing the carbon footprint.
"At the global climate change meeting we will be presented with the urgent task of find a new Global Climate Change Treaty.
"The Danes are also very happy to also fight this fight alongside the British."
He said it was important to encourage active participation by the people to combat climate change and increasing bicycle use was an excellent way to do this.
"My wife and I enjoy getting around the London on our bikes all ways."
He recalled how at one meeting his wife was asked if she needed a chauffeur. She said, no thanks, I have chained him to a lamppost just outside.
It took the guy a while to realise it was a bike the
ambassador's wife was talking about!
"I know London is working on providing superhighways, as we are in Copenhagen.
"It is a joy to cycle here because road users respect and show consideration to one another in the traffic……..I could name other cities were there is a genuine culture clash between motorists and cyclists. This is not the case here.
"Londoners are nice to one another, So you can really develop into a great cycling city….
"I am happy to classify myself as fit and sane. Because this morning I went to the embassy for a meeting and then I carried on with my bike towards the City Hall.
"Cycling from the Danish Embassy to City hall by bicycle instead of by car means I spare the environment approx. 2 kg of carbon emissions.
At the same I have burned around 400 calories.
Imagine what this will add up to annual basis."


COPENHAGEN CYCLING CITY - THE STUFF OF DREAMS
Mayor Boris Johnson's stated aim that London would "catch up with the Danes" could come back to haunt him.
His first test will be the delivery of the first of the much vaunted Cycling Superhighways from the outer boroughs to the city.
Because it's still unclear how they will work at major junctions. In Copenhagen, cyclists cruise through lights which go green at their approach. Streams of riders of all ages flow through and across the city.
Here's a snapshot of cycling life in the Danish capital, where 40 per cent of journeys are made by cycle. Copenhagen is much smaller than London.
•There, 37 per cent of commuters go by bike to work or to school.
•One quarter of families with two kids own a cargo bike or a bicycles trailer.
•On the streets most heavily used by bike, between 20,000 and 30,000 cyclists a day roll by.
•All taxis have racks for carrying two bikes.
•Many hotels in Copenhagen provide bikes for guests.
•You can take you bike on metro and local trains for a fee of 14 kroner.
•People cover 1.2 million kilometres cycling EVERYDAY - that's 30 times around the world by bike each and every day.
•Copenhagen has 350 kilometres of cycle tracks and many kilometres of cycle lanes. New tracks are always under construction.
•Cyclists enjoy the "green wave". Traffic lights which previously were co-ordinated in favour of cars have been adjusted for cyclists on many main roads.
You just make sure you pedal at 20kph during the rush hour and in this way you "surf" through green lights without having to put a foot down.
A new development are wide Green Cycle Routes, described as cycling motorways and separated from the rest of the road infrastructure. On Sunday afternoons they become the preserve of families cycling, inline skaters and joggers. In order to minimise the risk of collision with other vehicles at junctions, junctions have been constructed to give cyclists right of way. At intersections, cyclists get a green light four seconds ahead of cars. In some cases, they get a 12-second start.
Copenhagen seeks to increase the number of journey made by bike to 50 per cent.
COPENHAGEN'S CYCLING HISTORY
It began with the hobby horse in the 1860s, just as it did in England, when the people with money took up the new craze.
And their love of cycling continued as the bike evolved, there was the Penny Farthing, followed by the Safety Bicycle.
In the early 1900s the Danish Cyclists Federation and The Danish Cycling Union were founded and to this day, work towards improving conditions for cycling.
Cycling received a boost during the Second World War, as a shortage of petrol and spare parts saw many more people take up cycling.
But during the global boom which followed in the 1960s, cars flowed off the production lines and onto the roads - just as they did in Britain, and bike lanes disappeared.
However, many Copenhageners continued to cycle. It was in the 1970-1980s that Copenhagen, in the midst of a recession and increased congestion - just like Britain - moved to improve conditions for cyclists - unlike in Britain.
There was a general consensus that there must be alternatives to using the car and car-free Sunday's were introduced.
Then under pressure of massive demonstrations to improve conditions for cycling, politicians began massively to invest in bicycle-friendly infrastructure.
Denmark claims to have introduced the world's first national bicycle route network in the 1990s.
By the new Millennium, Copenhageners were cycling even more, on "grandma" bikes, mountain bikes, roadsters, the latest "fixies", on cargo bikes and with baby trailers.
The latest news from Denmark is their plan to double cycle use from 20 per cent to 40 per cent nationally by 2014.
The Danish government is to invest £340 million in cycling over the next five years.
Thank you for reading 20 articles this month* Join now for unlimited access
Enjoy your first month for just £1 / $1 / €1
*Read 5 free articles per month without a subscription
Join now for unlimited access
Try first month for just £1 / $1 / €1
Get The Leadout Newsletter
The latest race content, interviews, features, reviews and expert buying guides, direct to your inbox!
Keith Bingham joined the Cycling Weekly team in the summer of 1971, and retired in 2011. During his time, he covered numerous Tours de France, Milk Races and everything in-between. He was well known for his long-running 'Bikewatch' column, and played a pivotal role in fighting for the future of once at-threat cycling venues such as Hog Hill and Herne Hill Velodrome.