Dutch PM forms new government; rides his bike to the palace to tell the King
Mark Rutte shuns the armoured car in favour of two-wheeled transport, and even locks it up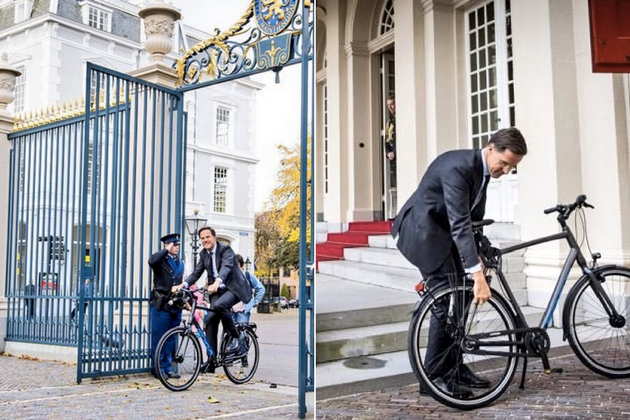 If you've ever watched coverage of a British general election, you'll be familiar with the helicopter shots of the prime minister travelling in a cavalcade of armoured cars to inform the Queen that they can form a new government.
However in the Netherlands, things are a little different when it comes to the choice of transportation...
The Dutch general election took place back in March, and after an arduous 208 days of negotiations, prime minister Mark Rutte managed to form a government through a coalition of four parties.
>>> Dutch city installs traffic lights that give cyclists priority when it's raining
Needing to inform King Willem-Alexander of his new government, Rutte shunned the armoured car in favour of two-wheeled transport, pedalling the short distance to the Noordeinde Palace, and even locking his bike up upon arrival.
We'll look forward to Theresa May, Jeremy Corbyn, or whoever else is the next British prime minister pedalling up to meet the Queen at Buckingham Palace. Let's just hope there's not a headwind up the Mall.