Dutch researchers will pay you to ride up Mont Ventoux on EPO
Researchers in the Netherlands are conducting study on effects of EPO on cyclists by paying them to ride up Mont Ventoux on the drug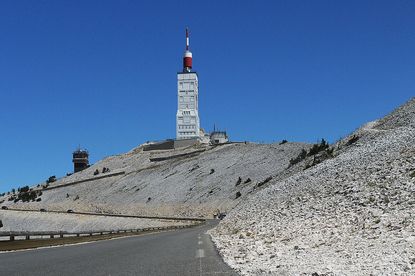 Fancy riding up Mont Ventoux in super-quick time? Well now's your chance.
Researchers in the Netherlands are appealing for experienced male cyclists to take part in a study which will involve riding to the summit of the notorious mountain ascent using EPO.
The study by the Centre for Human Drug Research (CHDR) is looking for 48 volunteers between the ages of 18-45 to investigate the effects of EPO on the performance of well-trained cyclists as well as the side-effects it may cause.
>>> Actor in Lance Armstrong biopic trials performance-enhancing drugs for research
"Comprehensive literature search showed that there has been no adequate research into the effects of EPO for cyclists," said a statement on the research group's website.
"Our conclusion is therefore that it is not proven that EPO has a performance-enhancing effect in professional cyclists. This study should provide clarity in the matter."
Volunteers will be asked to adhere to a 12 week programme which includes 15 days of training for three hours at a time and a 150km race up Mont Ventoux.
>>> Mont Ventoux set to return to Tour de France 2016 for Bastille Day
EPO or a placebo will be injected into the participants on eight of the 15 visits who will each receive €860 for the pleasure.
Quite what new research they expect to find remains unclear but it can't be that hard to predict the results.
Thank you for reading 20 articles this month* Join now for unlimited access
Enjoy your first month for just £1 / $1 / €1
*Read 5 free articles per month without a subscription
Join now for unlimited access
Try first month for just £1 / $1 / €1