Five tips for safe commuting (video)
In association with Cycle SOS here are our top five tips for safe commuting by bike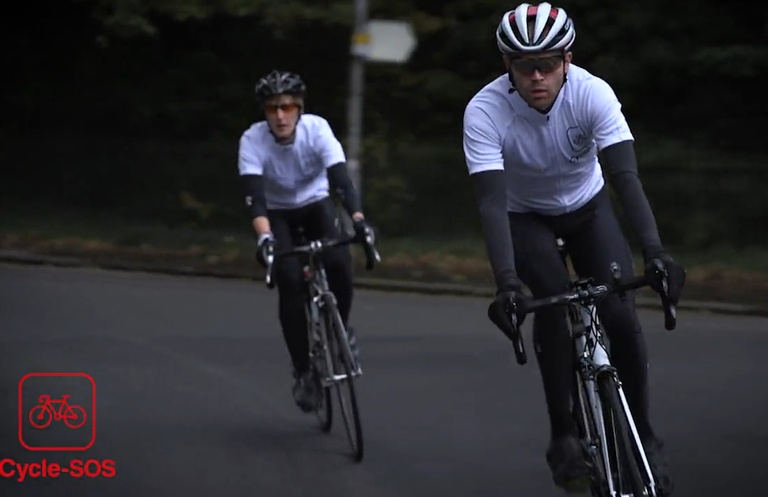 Commuting by bike is much safer than many people think. According to government statistics, one cyclist is killed on Britain's roads for every 27 million miles travelled by bike - the equivalent to over 1,000 times around the world.
The same stats suggest you are more likely to be injured in an hour of gardening than in an hour of cycling. To lower your risk further, in association with Cycle SOS, here are our top five tips for safe commuting
1. Be visible
Most Cyclists think they are far more visible than they actually are. 15 per cent of accidents occur in the dark and low light conditions. A huge range of lights is available, but reflective clothing dramatically increases your visibility.
>>> Buyer's guide to bike lights (video)
Be aware that because the way human eyes work, you are less visible at dawn and dusk, so take extra care. You don't have to dress up as a lollipop person either, with lots of tastefully high-visibility kit becoming available.
2. Don't be afraid to use the road
You have as much right to be there as motorists. This means give space to parked cars and be aware of car doors that could open. A fact worth remembering is that passenger doors cause more accidents than driver doors as passengers are less likely to check mirrors.
>>> Cyclist sues council after pothole injuries
A doors width clearance is sensible and don't hug the curb either. Drains, potholes, and road debris mean that riding in the gutter can be hazardous and there is a lot more chance of punctures. 16 per cent of accidents are caused by a pot hole/defective road surface.
3. Be cautious about filtering
As cyclists we are allowed to filter through traffic like motorcycles. However, don't undertake large vehicles such as HGVs and buses and be aware of vehicles turning left.
Most accidents occur at junctions. Be conscious that drivers have a blind spot. Take extra care at or when approaching junctions.
According to Cycle SOS, 40 per cent of the claims they handle involve vehicles emerging from side roads and 11 per cent of accidents occur on roundabouts.
4. Respect other road users
Respect other road users and avoid confrontation. Should you be on the receiving end of an aggressive road user, remain calm and polite. Your tone of voice can diffuse the situation, however, it is unlikely that you will be able to change an irate driver's mind, so just back away.
>>> Angry motorist takes a tumble while chasing a cyclist (video)
5. Maintain your bike
Routinely check your bike. Having working brakes and gears will not just make your commute more enjoyable it will also make you safer as two per cent of claims arise from a product or mechanical fault. Remember, should you be unfortunate enough to have an accident, but are riding a bike without working brakes you could be considered culpable.
>>> Click here to learn how to adjust your gears
Commuting by bike saves money, saves the environment, eases congestion and makes you healthier.
Thank you for reading 5 articles this month* Join now for unlimited access
Enjoy your first month for just £1 / $1 / €1
*Read 5 free articles per month without a subscription
Join now for unlimited access
Try first month for just £1 / $1 / €1
Oliver Bridgewood - no, Doctor Oliver Bridgewood - is a PhD Chemist who discovered a love of cycling. He enjoys racing time trials, hill climbs, road races and criteriums. During his time at Cycling Weekly, he worked predominantly within the tech team, also utilising his science background to produce insightful fitness articles, before moving to an entirely video-focused role heading up the Cycling Weekly YouTube channel, where his feature-length documentary 'Project 49' was his crowning glory.