FLAT START FOR 2008 DAUPHINE LIBERE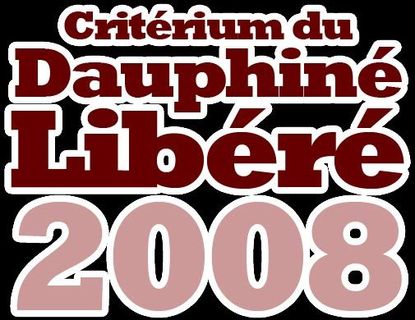 Were he racing, Bradley Wiggins would have made mincemeat of this evening?s Dauphine prologue. it?s short, flat, straight and even easier than the 2007 version - which he won.
Starting off in the grubby dormitory village of Le Pontet, and finishing on the edge of the River Rhone close to the centre of Avignon, the 5.6 kilometre test has no real challenges whatsoever - except staying focussed.
With no uphills, no downhills and running through built-up areas from start to finish, the race hits the Avignon city limit three kilometres from the finish. A sharp right hand bend - probably the only real technical challenge - takes the riders past the outskirts of the old walled city and down to the River Rhone. It then finishes on a gently curving left-hand bend just outside the city walls on the banks of the river.
In the (currently) dry, warm conditions, with virtually no wind, could Rik Verbrugghe?s record of 58.874kmh, set in the 2002 Giro prologue, be broken? Verbrugghe was helped by a tailwind when he set that record in the coastal town of Pescara and the road was dead straight from start to finish. Here it's slightly more technical - but only just.
First rider off of the 143 taking part is Milram?s Brett Lancaster at 1627 local time. Britain?s one rider taking part, Charley Wegelius (Liquigas), goes down the starting ramp at 1647. Last man off is Cadel Evans (SIlence-Lotto) due to start at 1849.
Thank you for reading 20 articles this month* Join now for unlimited access
Enjoy your first month for just £1 / $1 / €1
*Read 5 free articles per month without a subscription
Join now for unlimited access
Try first month for just £1 / $1 / €1