Four junior cyclists killed and six injured after driver crashes into club ride in Saudi Arabia
Witnesses say that driver was racing motorcyclist at more than 100mph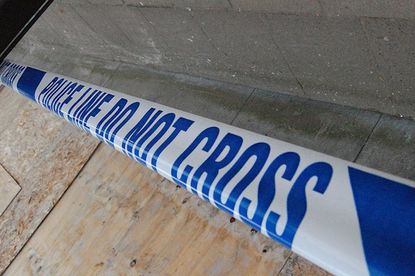 A club of junior cyclists in Saudi Arabia suffered a devastating loss on Monday after a driver crashed into a group of riders, killing four and injuring a further six.
A group of 17 riders from the Yarmouk Cycling Club were training on a road just south of the town of Abu Arish in the south-west of the country, when they were involved in a crash with the driver of a pick-up truck on a single carriageway road.
Four of the riders were pronounced dead at the site of the crash, with a further six riders being seriously injured and being taken to a nearby hospital.
Saudi television channel Al Arabiya reports that witnesses told police that the driver had been racing a motorcyclist at more than 100mph when they crashed head-on into the group, then attempting to flee the scene before crashing into another vehicle.
>>> One cyclist killed after driver crashes into American sportive 'at more than 100mph'
Club president Abu Shuraha said that he and coach Tawfiq Salah took precautions to protect their riders from dangerous drivers, driving a vehicle behind the group while they are out training, but could do little to prevent this head-on collision.
Two other club members were also reportedly injured after being involved in a separate incident with a truck while riding to visit their clubmates in hospital.
A spokesperson for the local police department, Captain Nayef Abdulrahman Al-Hakmi, said that the driver's excessive speed was likely to have been a contributing factor in the crash, but that the cycling club should also have obtained a permit to ride on the road in a group.
However Shuraha said that he was not aware of other cycling clubs requiring a permit to train in groups on the road, and that the club had ridden on the road on a daily basis in the past without incident.
Thank you for reading 20 articles this month* Join now for unlimited access
Enjoy your first month for just £1 / $1 / €1
*Read 5 free articles per month without a subscription
Join now for unlimited access
Try first month for just £1 / $1 / €1