Garmin aims to improve rider safety
Garmin has been at the front of the queue for releasing new products this week, and today they've unveiled another – the launch of the Varia range of 'smart' cycling devices.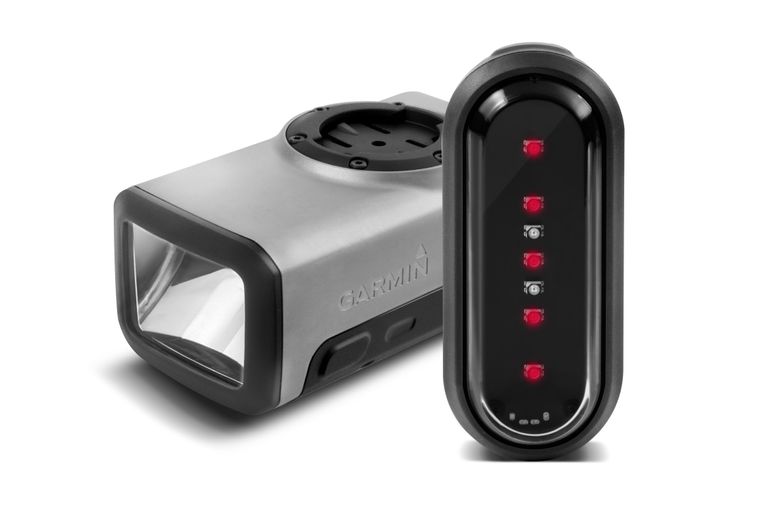 (Image credit: Scott Hepler, Hepler Photography INC. www.heplerphoto.com)
It has been a busy week for Garmin. First it unveiled the world's smallest GPS and followed this up by announcing its collaboration with Strava. Now Garmin claims to have developed the first-of-its-kind rear view bike radar and 'smart' bike lights.
Safety is always a consideration for every cyclist. Garmin's latest offering is intended to increase rider safety by warning a rider when a vehicle is approaching from behind and equally alerting the vehicle's driver that they are coming up to a cyclist.
Varia Rearview Bike Radar
The Varia system includes a radar tail light transmitter and a radar display unit (or a compatible Garmin Edge computer). The rear transmitter detects when a vehicle is within 150m of the rider and the brightness of the tail light increases as the vehicle gets closer. If in flashing mode, the flashing increases in frequency.
>>> Bontrager Transmitr allows wireless control of lights
The radar display unit (or a compatible Garmin Edge computer) can track up to eight vehicles at a time with an increase in risk being shown on the display unit by a change in colour of the LED interface (or an overlay of the data screen on the Edge).
Varia Smart Bike Lights
In addition to linking up with the radar, the 'smart' bike lights have some impressive independent functions.
Using GPS data from a compatible Garmin Edge cycling computer, the Varia headlamp automatically adjusts the light-beam's projection dependent on your speed. Further, the light is more focused on the road ahead rather than having a broader area of illumination. The theory being to light the road where you need it most.
>>> Best front lights under £100
As with most light set-ups, the tail light has both continuous and flashing options. However, a clever trick is that the rate of flashing increases as you decelerate to warn any approaching traffic. Also, if you buy a second tail light you can use a compatible Garmin Edge or Varia remote to control turn signals.
>>> Bike light buyer's guide
The Varia line is expected to be available in Q3. The Varia radar tail light will cost £159.99, or £239.99 bundled with the radar display unit. The Varia smart bike lights are available as a bundle including the Varia remote for £239.99, or separately for £159.99 (headlight) and £59.99 (tail light).
For more information please visit Madison.