Glow in the dark 'Tron' style cycle lanes could come to the UK
Bike lane markers which glow in the dark could be set to come to the UK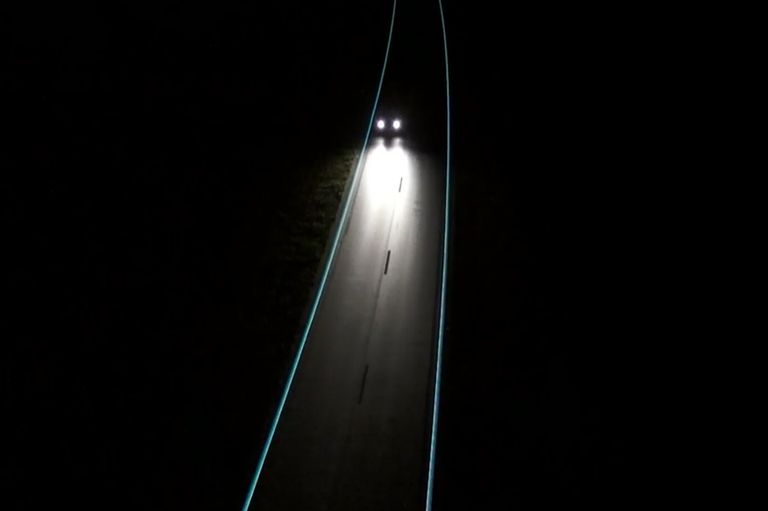 Glow-in-the-dark cycle lanes - reminiscent of the Tron movies - could be coming to the UK, and are due to be tested after the first glow-in-the-dark road markings were installed in the Netherlands.
Route 66 of the Future uses special green paint, that charges during the day and glows at night. It is designed to be clearer than existing cat's eye reflective spheres. You can view a video of it below.
A stretch of road at Oss, near Nijmegen in the south of the country, is being used to showcase the design.
The first cycle highway, called the Van Gogh-Roosegaarde Light Emitting Bicycle Path, is due to be launched in December in Nuenen, which was once home to the Dutch post-impressionist artist.
According to artist Daan Roosegaarde, it was inspired by Van Gogh's masterpiece Starry Night.
He said he had demonstrated the technology to authorities from Birmingham and London earlier this month.
Both, he told BBC News, were due to watch follow-up tests in the coming months with a view to introducing the innovation in the UK.
He said he hoped that, if the project went ahead, it would be finished within two years.
http://vimeo.com/109467332
Credit: Google Maps
Improvements now planned across all 32 London boroughs