Great Britain granted five berths for Rio 2016 men's road race as 61 nations qualify
Team GB will be able to field five riders in the men's road race at the Rio 2016 Olympic Games, with 61 nations announced for the race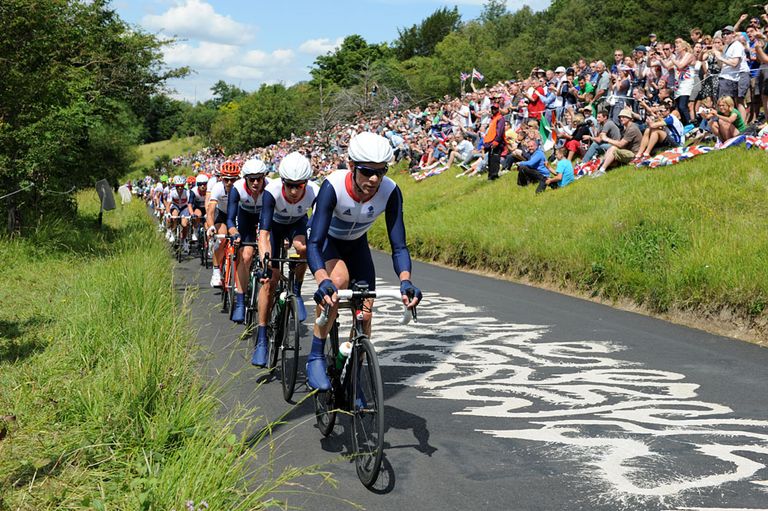 Cycling's governing body, the UCI, has announced the 61 countries who will be competing in the Olympic Games road race in Rio de Janeiro in August, with quotas of riders allocated to each nation.
Great Britain, along with Belgium, Colombia, Spain and Italy will be able to field the maximum five riders in the men's road race, thanks to their standings in the UCI WorldTour ranking.
Nineteen countries will field only a solitary rider in the race, including the likes of Rwanda, Azerbaijan and Puerto Rico, as 144 riders will take to the start line.
While Team GB will have the maximum number of riders in the road race, they will only have one place in the time trial in a field of 40 riders.
The women's road race will have 65 riders, with a maximum of four riders allowed for any nation. Brazil, as hosts, are entitled to enter two riders in each race. The quota of riders for the women's race will be determined on June 15 in accordance with the new Women's WorldTour ranking.
Selected men's road race/time trial quotas
Australia: 4 (2 for time trial)
Belgium: 5 (1)
Canada: 3 (1)
Colombia: 5 (1)
Czech Republic: 4 (2)
Spain: 5 (2)
France: 4 (2)
Great Britain: 5 (1)
Germany: 4 (2)
Ireland: 2 (0)
Italy: 5 (2)
Netherlands: 4 (2)
Norway: 4 (1)
Poland: 4 (2)
Portugal: 4 (1)
Switzerland: 4 (1)
USA: 2 (2)