Has anything ever made you question your love of cycling? What was it?
Some of us have unshakeable, unwavering dedication to the world of cycling, but there may be times where we fall out of love with the sport. We ask our readers what they think. In association with Decathlon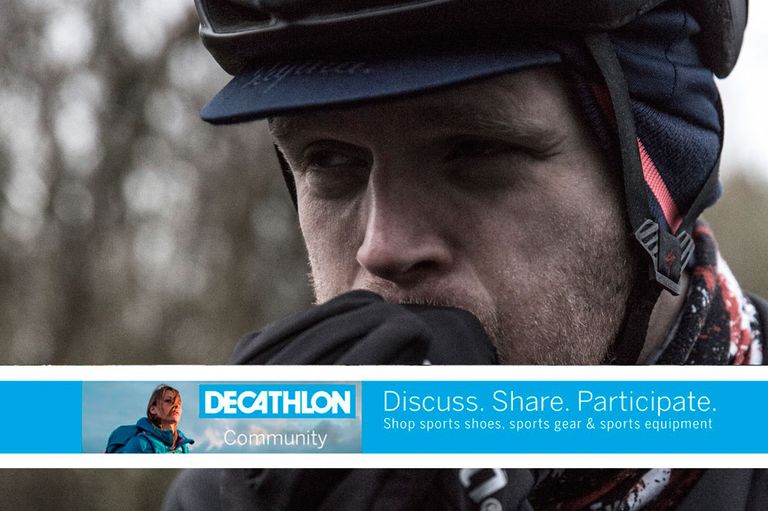 It would be unusual for a cyclist to enjoy a bare fingered bike ride in unexpected sub-zero temperatures or a punishment pass from a belligerent motorist, but is it enough to put you off altogether?
We recently asked Cycling Weekly readers if anything ever made them question their love of cycling and if so what was it? We got some great answers, a selection of them are below, presented in association with Decathlon.
Has anything ever made you question your love of cycling? What was it? Tell us in the comments section below.

The steady extinction of one wardrobe in favour of a Lycra replacement, black fingernails, bruised legs, and where there was perfume, there's GT85. But to be honest, every time I let any air out of an inner tube, it's that gross fishy smell.
Tams Mole
When my performance sucks I question every pedal stroke. When I get home I put the bike in its place and don't look at it for a while. Then I inevitably miss riding. Pull the bike out and ride a favourite route and remember why I love it!
Mariah Kindle
Realising just how mardy I am when I don't get the bike ride I'd been planning because something else has cropped up. It's hard to see the sun setting on a day that you feel was yours to be on your bike. Coming back from a ride feeling nicely worn out and unable to climb the stairs is strangely addictive.
Peter Fawkes
>>> Do you think modern technology helps cycling, or gets in the way of enjoyment?
Being nailed by two drunk drivers. The first time a shattered left femur, cracked pelvis and crutches for a year. Ten years later, a head-on: exposed fracture of left tibia and fibula that shortened my leg by an inch. And, crutches for a year. Took 40 years to get back on a bike. But I do so love going fast.
Paul Nicksic
When I am out saying a cheerful "hello and good morning" to every other person I see on bikes, horses, walking their dog, and then some arrogant cycling twerp can't even bear to acknowledge your presence. Makes me wonder whether I want to be part of the group that includes people like that.
Liz Johns
Watch now: Dr Hutch's guide to waving
Trying latex inner tubes because I thought they'd make me faster but then getting four punctures before I started the ride proper. Don't think I've ever sworn so much.
Ray Donohoe
Two things: training rides on cold, wet, dark winter mornings or nights in Scottish weather; and gits who shout abuse at you from their car, usually while swerving to try and hit/intimidate you. The latter could be solved by laser guns.
Michael McEwan
>>> Pro rider tips for winter cycling
Reading about Lance Armstrong and his fightback from cancer when I was on holiday, feeling so proud of his achievement to ride in the Tour de France and become such an iconic figure, a legend, a hero. Then years later, to see it all fall apart: the lies, bullying, drugs and corruption for the sole purpose of 'winning' made him a loser.
Gary Mason