Hundreds pay their respects to young time triallist Joe Guy
£3,500 was raised at the event for Joe Guy's family in which hundreds of cyclists turned out to pay their respects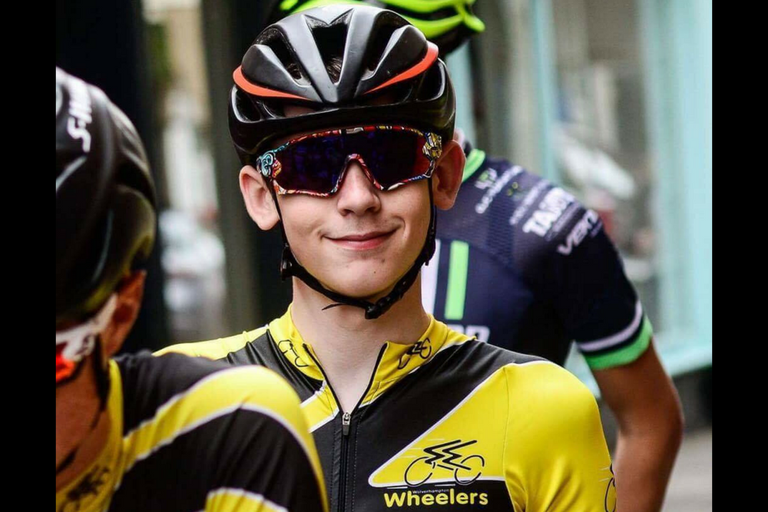 Hundreds of cyclists turned out at a fundraising event to pay their respects to young time triallist Joseph Guy.
The 16-year-old was killed on May 31 when out on a training ride with his Wolverhampton Wheelers teammate Matthew Lewis.
Joe collided with a van at a junction near to Wolverhampton. An air ambulance attended the indecent but he sadly passed away at the scene.
To mark his young life, cyclists from his club and across the region got together to pay their respects to him.
John Ireson, chairman of Wolverhampton Wheelers, told the Express and Star: "It was phenomenal. Three hundred cyclists turned out as well as family, friends, teachers and those that knew him.
"It was led out by his brother, Craig Guy, and his parents and other family were there. It goes to show again, what a tight-knit community the cycling world is."
£3,5000 was raised for his family to go with the £5,000 already donated online, which is going to the Air Ambulance Service.
At races and other events across the UK at the weekend there was a minutes silence in memory of the youngster. There will be further minutes silences at events this week.
Midland cycling legend Hugh Porter commented: "I once briefly cycled alongside him at a Carver's event about four years ago. He was full of beans and I was a bit rusty at the time and he said to me 'come on, you've been a world champ, you can do it' as encouragement.
"So this is terribly sad, just tragic, he was a lovely guy."
Joe started cycling by racing cycle speedway and joined the Wheelers five years ago. His forte was time trialling and he had recently came close to record a sub-22 minute 10-mile TT.