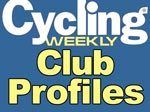 www.ipswichbicycleclub.co.uk/
No. of members 100
Catchment area East Suffolk
BC region East
Cost of annual membership £20
Contact details via the club website
Club founded 1892
What?s the story behind the club?s name
Our club was established in 1892 and formally known as the Ipswich Stoke Rovers until 1922. There was a Ipswich Bicycle Club formed in 1887 and together with about five other clubs reigned for several years but one by one they fell by the wayside. The Stoke Rovers originally formed by W.A. Blofield was the only to survive and is the founding club of the current IBC ? there still exists a trophy to his memory. The club changed its name to Ipswich Bicycle Club in 1924 and at the time incorporated the Borough coat-of-arms into the club badge.
How often does the club meet?
At least once a month
What events does the club take part in?
Varied. We are mainly cyclo-cross orientated, but we have many members on the road (including elite road and track rider Phil Hetzel) Mountain biking and time trialling. We promote at least two cross events, one being a round of the National Trophy, a road race and at least two open time trials, plus six club time trials.
Describe a typical club run, and where and when does the club meet
We have training evenings during the summer on quiet local roads and off road sessions for youth riders at Foxhall Stadium on Saturday mornings.
What?s the story behind the club?s jersey design?
A long drawn-out design session.
Famous riders who are in, or have been in, the club?
Currently we have the European masters track champion Phil Hetzel
National under-15 MTB champion and National Trophy round winner Hugo Robinson.
Ex-National junior cyclo-cross squad member Tim Butler
Ex-semi-pro road rider Ted Saunderson
Ex-National Masters track champion David James
Past members include 1995 GHS winner Tom Collier