Italian anti-doping authorities arrive at race to test under-13s
The Italian Ministry of Health sent a doctor to collect samples from racers aged as young as seven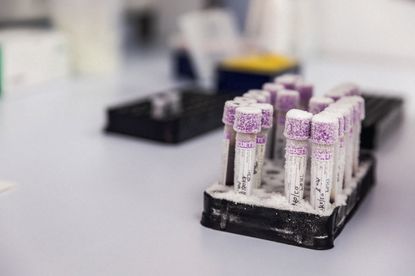 A sports doctor arrived at Tradate in Varese, north west of Milan, to collect anti-doping samples from young cyclists at a series of events for seven to 12-year-olds.
The top four riders in the G6 race (those born in 2004) were required to give a sample to the awaiting doctor.
Dr. Carlo Guardascione, the president of sports medicine in Varese, told La Gazzetta dello Sport that he'd never seen anything like it in 30 years of cycling.
"For the Italian Cycling Federation's regulation, you can call a race competitive from the age of 13, which corresponds to the Novice category," he said.
"For these riders controls are expected, but clearly the doping surveillance commission allows analysis also on younger athletes. They requested this test: surely it's not illegal; at the same time, however, it is not a thing we are used to.
"And I don't even understand the reason for a similar decision."
>>> How a young British rider lifted the lid on organised doping in under-23 Italian team
Adriano Borghetti, advisor to the Lombardy Federation Cycling said he was "stunned" by the episode and the bureaucracy behind it.

"The doctor was holding a bag from the Ministry, and when I asked for explanations the answer was 'I have to perform [the controls], they sent me ...'. In short, a bureaucratic response. Meanwhile the parents asked for clarification," Borghetti explained.
>>> 19-year-old British cyclist banned for three and a half years for taking EPO
The authorities sought to clarify the situation by pointing out that their protocol allows doping controls to be carried out on members of any discipline and at any age. The statement went on to point out that, the "programme aims to safeguard the health of athletes, and in the rare controls regarding age ranges so low none was positive."
>>> Does EPO actually boost cycling performance?
In the older age races, where doping tests are more commonplace, the authorities will set-up a tent in advance. However, that was not the case here as the organisers did not expect tests to take place.
Dr. Guardascione said: "We made do with a curtain, which avoided the need to resort to a bar or a private house."

Thank you for reading 20 articles this month* Join now for unlimited access
Enjoy your first month for just £1 / $1 / €1
*Read 5 free articles per month without a subscription
Join now for unlimited access
Try first month for just £1 / $1 / €1