Kraftwerk reveal the huge extent that cycling has influenced their music
German electronic music pioneers Kraftwerk tell Rolling Stone magazine just how much of an influence cycling has had on their compositions for four decades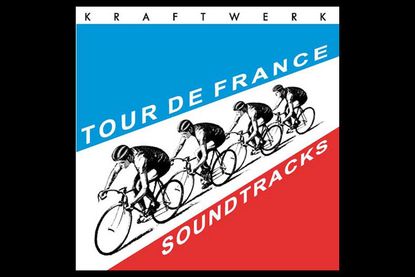 German band Kraftwerk's long association with cycling is well known, with the electronic music pioneers having recorded what many believe is still the best soundtrack to the Tour de France back in the early 1980s.
However, the famously reclusive group have this week revealed in a rare interview with Geeta Dayal of Rolling Stone magazine just how much of an influence cycling has played and continues to play in forming their music, drawing parallels between cycling's meeting of man and machine, and the rhythm and flow of the sport.
Kraftwerk co-founder Ralf Hütter said that members of the band took up cycling in the late 1970s, and the influence started there. "We live very close to the Netherlands, which is cycling heaven, and everyone is around with their bicycles," said Hütter.
"It's a very normal everyday tool. We've been at the Tour de France, and we played for the opening of the Tour de France this year in the Netherlands, in Utrecht."
>>> Seven of the best cycling-related pop songs
Although Kraftwerk has used the sound of bikes, and the rhythmic breathing of cyclists, in its music, Hütter says that cycling is also about silence and appreciating the sound of the world around you as you ride, something which is carried over to their music.
"We know that from cyclists, when they listen to our music, they understand; they listen, and they understand how the music is composed. It's important when you move with your bicycle to listen to the environment, the surroundings, the wind and your own breath."
Despite the group's affection for the latest technology, Hütter has little time for cycling gadgets, and especially electric bikes. "Oh, no, no — that's poor. That's not real. It's about your body and your capacities and what you can do, and what training is giving you and improving your training."
Read the full interview on Rolling Stone.
Back in 2009, Kraftwerk played in the Manchester velodrome as part of the city's International Festival - tickets for the event sold out almost instantly.
Thank you for reading 20 articles this month* Join now for unlimited access
Enjoy your first month for just £1 / $1 / €1
*Read 5 free articles per month without a subscription
Join now for unlimited access
Try first month for just £1 / $1 / €1