Land Rover missed road race peloton 'by inches', court told
William Peebles appears in court accused of dangerous driving after a near miss with riders taking part in the Dundee Thistle two-day race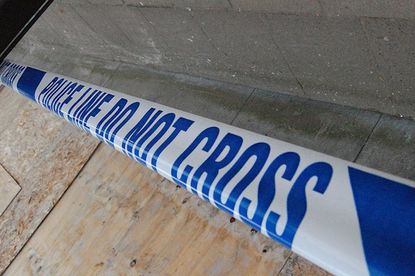 A driver appeared in court on Monday accused of dangerous driving after his Land Rover Discovery came very close to swerving into a road race peloton.
Perth Sheriff Court was told that William Peebles lost control of his vehicle and nearly hit riders taking part in the Dundee Thistle two-day race on May 16 2015, reports STV News.
Peebles, 57, is reported to have crested a hill towards riders taking part in the race, beeping his horn, flashing his lights and gesticulating at the riders. He hit a verge and then veered into the road, towards the peloton.
Scottish veteran national champion Andy Bruce was taking part in the race, and told the court: "It was a very dangerous situation. There were a small number of inches between riders' elbows and the wing mirror."
>>> West Midlands Police become first force to target 'close pass' drivers
"The driver made no effort to slow down. In fact he seemed to speed up and did not seem to care for the cyclists going in the opposite direction."
Christopher Williamson, an off-duty policeman taking part in the race, said: "I would give a conservative estimate he was doing 55 to 60mph. Because of the speed it was coming at us I had to brake sharply."
He added: "In my personal and professional opinion his driving fell well below the standard I would expect of anybody. I was 100 per cent certain it was going to hit me."
The case has yet to conclude.
Thank you for reading 20 articles this month* Join now for unlimited access
Enjoy your first month for just £1 / $1 / €1
*Read 5 free articles per month without a subscription
Join now for unlimited access
Try first month for just £1 / $1 / €1