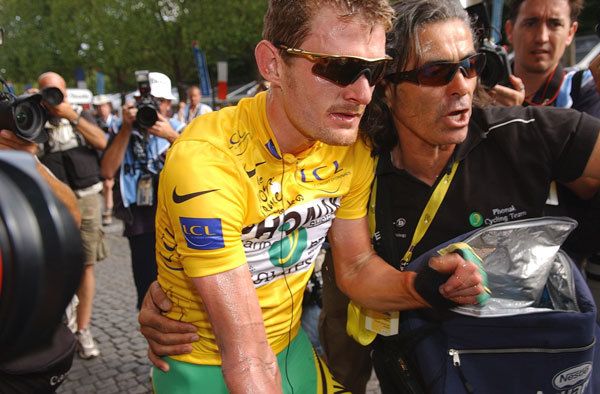 Floyd Landis is preparing for a lengthy legal battle following an announcement on Saturday, August 5, that his B sample had confirmed the positive A sample given at the medical control on the Tour de France.
The sport was shocked when Tour de France winner Landis tested positive for testosterone after his 130-kilometre stage 17 breakaway in the Alps, which launched him to overall victory in Paris.
At the news that the second test confirmed the first, the Phonak team sacked Landis. The Union Cycliste Internationale confirmed the official results of the analysis by the laboratory at Chatenay-Malabry in Paris.
The UCI said that tests revealed that Landis had a high testosterone to epitestosterone ratio. Tests also revealed, the UCI said, the presence of exogenous testosterone in the sample ? which originates from outside the body.
"In accordance to the anti-doping rules, the Anti-Doping Commission of the UCI will request that the USA Cycling Federation opens a disciplinary procedure against the rider," said the UCI statement.
If found guilty of taking performance-enhancing drugs, Landis faces a two-year ban from the sport and the stripping of his Tour de France title, which would go to Oscar Pereiro, of the Caisse d?Epargne-Illes Balears team.
Related stories:
July 28, 2006 - Landis claims he has naturally high testosterone levels
July 27, 2006 - Landis suspended following positive test
July 26, 2006 - UCI announce failed test at Tour de France