Lauren Dolan injured in crash 48 hours after Yorkshire success
Police are appealing for witnesses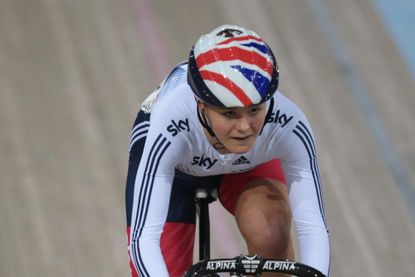 (Image credit: NurPhoto via Getty Images)
Lauren Dolan has been injured in a crash which took place less than 48 hours after she helped propel the Great Britain team to its first Yorkshire Worlds medal.
Dolan formed part of the six-rider team time trial relay squad which claimed bronze at the UCI Road World Championships on Sunday.
The 20-year-old British track and road rider was cycling between Teignmouth and Dawlish on Tuesday around lunch time when she was involved in a crash, according to Devon Live. (opens in new tab)
Police are appealing for witnesses following the incident.
Reports state that Dolan was initially treated at Torbay Hospital, before being transported to the GB medical centre in Manchester with collarbone and shoulder injuries which may require surgery.
Sunday's race saw Dolan team up with Anna Henderson, Joscelin Lowden, John Archibald, Dan Bigham and Harry Tanfield to take the third step in the first event of its kind, behind the Netherlands and Germany.
The past season has been marred with injury for the multi-disciplined rider who competes for Bizkaia-Durango on the road.
Dolan returned to competition in late August, following an elbow fracture sustained in a collision with a motorbike at the Tour de Bretagne Féminin.
She crossed the line ninth in her first race back, and pinned a number on only three times before the World Championships.
Images of Dolan spread far and wide back in 2017, when she completed the junior women's time trial at the World Championships in Bergen, despite crashing and sustaining a deep laceration to her leg.
Despite the painful looking cut, Dolan powered around the 16.1 kilometre course, finishing just 2 minutes 24 seconds down on eventual winner, Elena Pirrone (Italy).
The then teenager spent her eighteenth birthday in hospital, after a two hour surgery in a Norwegian hospital.
Thank you for reading 5 articles this month* Join now for unlimited access
Enjoy your first month for just £1 / $1 / €1
*Read 5 free articles per month without a subscription
Join now for unlimited access
Try first month for just £1 / $1 / €1