Liverpool's Pete Matthews to attack 'Hour'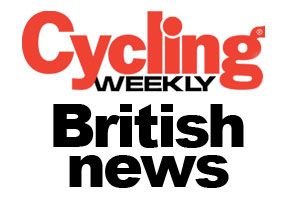 Peter Matthews, Liverpool Mercury RC former international and national amateur road race champion, is going for the "Hour" record in Liverpool on Saturday, October 3, raising money for baby's hospice, Zoe's Place.
His hour will be spent riding the 1.5-mile Aintree motor racing circuit, which hosts the Merseyside classic, the annual Eddie Soens Handicap.
For £1 you are invited to estimate how much distance Matthews will cover in 60 minutes. In miles and yards estimated to three decimal places!
Get it right, and you could win £100.
"I thought of riding backwards," said Matthews, "but kept falling off. I've decided to do it one-legged."
Problem with Matthews is you never know when he's pulling your leg!
Does that mean having one crank doctored to be used as footrest? "No, I'll just alternate."
Time of start is 5.30pm. To read about the care offered sick children at Zoe's Place, and to make a donation, go to: http://www.justgiving.com/zpbh
Thank you for reading 10 articles this month* Join now for unlimited access
Enjoy your first month for just £1 / $1 / €1
*Read 5 free articles per month without a subscription
Join now for unlimited access
Try first month for just £1 / $1 / €1
Keith Bingham joined the Cycling Weekly team in the summer of 1971, and retired in 2011. During his time, he covered numerous Tours de France, Milk Races and everything in-between. He was well known for his long-running 'Bikewatch' column, and played a pivotal role in fighting for the future of once at-threat cycling venues such as Hog Hill and Herne Hill Velodrome.