London bus driver filmed playing Sudoku at traffic lights (video)
The driver of a number 80 bus to Victoria is recorded playing Soduko on his steering wheel when stopped at a red light in London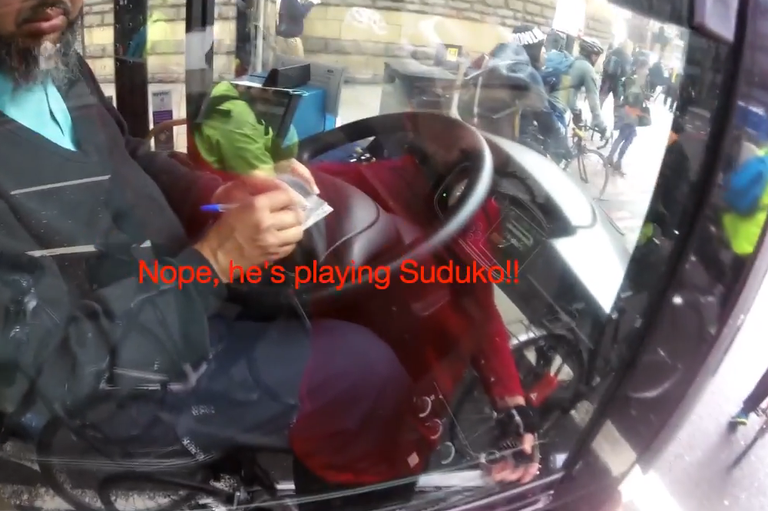 A London cyclist has filmed a bus driver playing Sudoku at a red light, while stopped ahead of the Advanced Stop Line (ASL).
The number 80 to Victoria was stopped with both wheels in the area designated for cyclists when the rider approached. He saw the driver was looking down at something and only when he wheeled up to the window did he see the driver filling in numbers on a sheet of paper resting on his steering wheel.
When recording the incident on March 17, YouTube user Cyclesmash removed the camera from his handlebars and to capture the situation and the driver's response.
His response when realising he was on camera was to simply raise his middle finger at the cyclist, who retorted: "I'll have your job."
ASL boxes are reserved for the safety of cyclists and drivers who enter the box when the traffic light is red are liable for a £100 fine. Those who find themselves in the box when the light changes from green to amber are not liable, as long as they do not pass the front line.
Today (April 8), the Evening Standard revealed that one in ten complaints made to Transport for London about the behaviour of bus drivers involve cyclists.
In figures obtained by a Freedom of Information request, 25 of around 250 incidents made by the public in a two-week period last August involved those on two wheels.