LONDON MAYORAL ELECTIONS MAKE CAPITAL OUT OF CYCLING ISSUES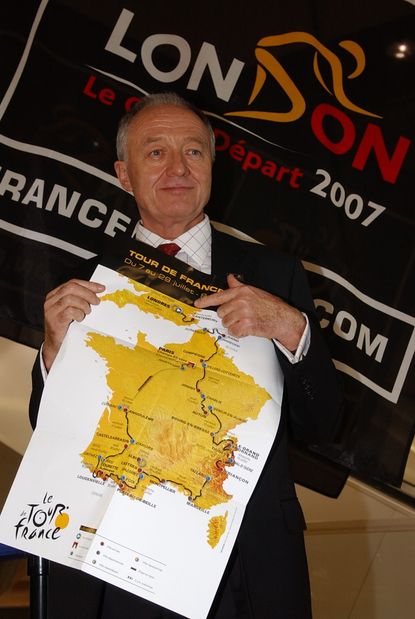 Get The Leadout Newsletter
The latest race content, interviews, features, reviews and expert buying guides, direct to your inbox!
Thank you for signing up to The Pick. You will receive a verification email shortly.
There was a problem. Please refresh the page and try again.
Dare we believe it? It is unprecedented, but cycling issues are high on the political agenda of all the candidates for the London mayoral elections on May 1.
But is it genuine, asks Koy Thomson, chief executive of London Cycling Campaign. He claims, rightly so, that LCC are the ?champions of cycling?.
?We have successfully shifted cycling from the eccentric fringe to having a central role in defining the look and feel of a modern city,? he says in the London Cyclist this month.
The proof of this is Livingstone increasing investment in cycling to around £60 million per annum, more than the government spends nationally.
Much of this money funds cycle training in schools across the London boroughs but more needs to be done to make the major routes cyclists need to use safer.
There are some excellent examples of good cycling facilities, such as crossings at Hyde Park Corner, from Waterloo station to the Southbank, or the wide cycle lane across Blackfriars Bridge. Yet the vast majority of roads in the capital remain the domain of the car with cyclists second best.
Although London is certainly leading the way with cycling levels shooting up by 80 per cent, Koy says that many policies directly work against cycling.
So who offers the best deal, the current mayor Ken Livingstone of Labour, or his main challengers, Boris Johnson of the Conservatives or Brian Paddick of the Liberal Democrats?
LCC?s 10 point manifesto calls for a ?major cultural shift? from driving to cycling, for the removal of the many barriers which presently lock-up cycling?s true potential ? the dodgy junctions, the unfinished cycle routes, the hostile one-way systems.Because these still remain a disincentive to many people to cycle.
It can be argued that the increase in cycling numbers is due more to the frustration of using overcrowded public transport, the congestion charge, being stuck in traffic tailbacks, than any revolution in traffic planning.
In fact many have turned to cycling because they've discovered it's faster, more convenient and it keeps them fit and sharp. This is what LCC have championed all along, as well as press the London authorities to improve road conditions, and to get on and complete their 1000-mile London-wide cycle network. And the other incentive is huge range of lightweight bikes to choose from, to suit all tastes and pockets.
Do for cycling what was been done for buses, say LCC, and ?unleash suppressed demand? for cycling. Livingstone set the bar high earlier this year with his announcement of a 10-year cycling programme.
This includes a London bike hire scheme on the successful Paris model, 12 high quality commuter cycle routes from inner to outer London to allow 250,000 cyclists free movement daily, cycle zones around urban centres, 20mph speed limits on all residential roads, cycle priority streets where cars give way to bikes!
More signed cycle routes linking everywhere to everywhere ? shops, schools, stations, you name it.
The truth is London should have all these years ago, not still be waiting for them. That?s the yardstick by which to judge all of this. Paddick and Johnson, faced with Ken?s clear vision of Utopia, could only agree all of this must be done. But they of course will do it better.
So how will Londoners vote? They?re a canny lot in LCC. Years of battling the bureaucrats to get cycling where it is now means they can read politicians like an open book.
So look beyond cycling policy, they say, and check the candidates are not also playing the vote-catching game with car drivers, motorbikes, lorries.
The mayor with the guts to declare that the age of the car in town and city is over, who takes road space from cars and give it to cycles, he?s your man.
Thank you for reading 20 articles this month* Join now for unlimited access
Enjoy your first month for just £1 / $1 / €1
*Read 5 free articles per month without a subscription
Join now for unlimited access
Try first month for just £1 / $1 / €1
Get The Leadout Newsletter
The latest race content, interviews, features, reviews and expert buying guides, direct to your inbox!
Keith Bingham joined the Cycling Weekly team in the summer of 1971, and retired in 2011. During his time, he covered numerous Tours de France, Milk Races and everything in-between. He was well known for his long-running 'Bikewatch' column, and played a pivotal role in fighting for the future of once at-threat cycling venues such as Hog Hill and Herne Hill Velodrome.