LORD COE SELECTS HADLEIGH IN ESSEX AS 2012 OLYMPIC MTB VENUE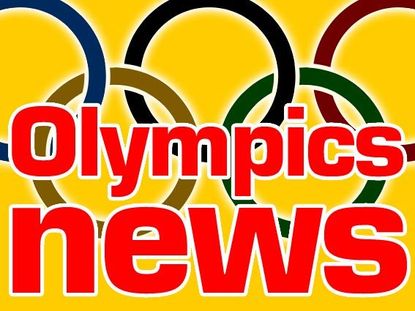 Hadleigh Farm in Essex will host the 2012 London Olympic Games mountain bike cross-country events, it was announced this week.
The sudden announcement - during the Beijing Olympics - will fuel criticism that the London Organising Committee of the Olympic Games (LOCOG) wanted to bury the news.
The controversial decision was not expected to be announced until September.
Prior to that the BBC Today programme had planned a discuss the controversy of why Essex was favoured when far better ready-made courses existed in Kent and in Wales.
But neither Wales nor the Penshurst Off Road Club in Kent were considered by Sir Coe, the chair of LOCOG, who insisted on Essex because of its proximity to the London Olympic Park.
The decision has angered mountain bike experts who claim the terrain at Hadleigh cannot possibly offer a tough enough course for international competition.
However, the decision to go Hadleigh is supported by the Union Cycliste International, who earlier this year rejected The Weald in Essex because that did not offer the 300-metre accumulated height gain per lap required for an international mtb course.
The 550-acre site near the village of Hadleigh, nr Benfleet in Essex, encompasses grassland and woodland owned by the Salvation Army, and also the surrounding countryside of Hadleigh Castle Country Park.
The course is to be created on two ? major hill areas set against the backdrop of the 700-year-old ruins of Hadleigh Castle.
Contours show the highest point is 70 metres - above sea level. But on the course itself, the height gain is closer to 50 metres.
It will mean creating a roller-coaster course which goes up and down six times each lap to rack up the desired 300 metres.
Sebastian Coe, Chair of LOCOG today said; ?It is testament to the hard work of everyone in involved that we have been able to confirm an alternative venue for the Mountain Biking competition only seven months after the venue change was announced.
?In Hadleigh Farm we have a world class venue for Games time with the potential for an excellent facility for elite and community use post Games.?
Pat McQuaid, President of UCI said; ?Our technical experts believe it meets all the requirements of an Olympic Mountain Biking course with a range of elevations that will provide a challenging course for competitors.?
Peter King, CEO of British Cycling said; ?We are delighted that such a stunning alternative venue has been found to host Mountain Biking for the London 2012 Games. With an approximate journey time of 45 minutes to Hadleigh Farm from the Olympic Park, the proximity to the Olympic Village will be of immense value to the Mountain Biking competitors. ?
Thank you for reading 10 articles this month* Join now for unlimited access
Enjoy your first month for just £1 / $1 / €1
*Read 5 free articles per month without a subscription
Join now for unlimited access
Try first month for just £1 / $1 / €1
Keith Bingham joined the Cycling Weekly team in the summer of 1971, and retired in 2011. During his time, he covered numerous Tours de France, Milk Races and everything in-between. He was well known for his long-running 'Bikewatch' column, and played a pivotal role in fighting for the future of once at-threat cycling venues such as Hog Hill and Herne Hill Velodrome.