Lorry driver who killed cyclist in hit and run given suspended sentence
Mark Baker tried to claim damage to his vehicle occurred in a vehicle yard, but later changed his plea to guilty and was given a suspended six-month sentence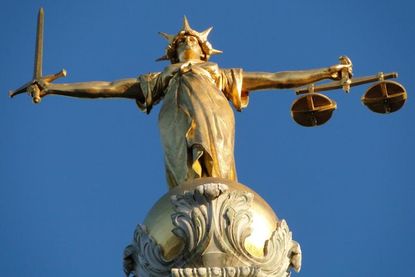 A lorry driver who killed a cyclist in a hit and run incident in Shropshire last year has walked free from court after receiving a suspended sentence.
Mark Baker, 40, pleaded guilty to causing the death of Michael Saunders, 61, by careless driving on the A49 near Dorrington in June 2014.
>>> Gloucester driver jailed for 10 years over cyclist hit-and-run death
Shrewsbury Crown Court sentenced Baker to six months imprisonment but suspended it for 12 months.
According to the BBC, Baker had initially tried to claim the damage to his lorry caused by the collision occurred at a vehicle yard, but he changed his plea due to "overwhelming evidence against him".
>>> Motorist who left 74-year-old cyclist for dead jailed for eight and a half years
Spokesman Robin Allen said: "A prudent and careful driver would have seen Michael Saunders, who was using flashing lights [and] wearing high visibility bright yellow clothing.
"More importantly, having seen the cyclist, they would have avoided colliding with him."
Baker was also ordered to carry out 200 hours of community service and was disqualified from driving for two years.
Thank you for reading 20 articles this month* Join now for unlimited access
Enjoy your first month for just £1 / $1 / €1
*Read 5 free articles per month without a subscription
Join now for unlimited access
Try first month for just £1 / $1 / €1